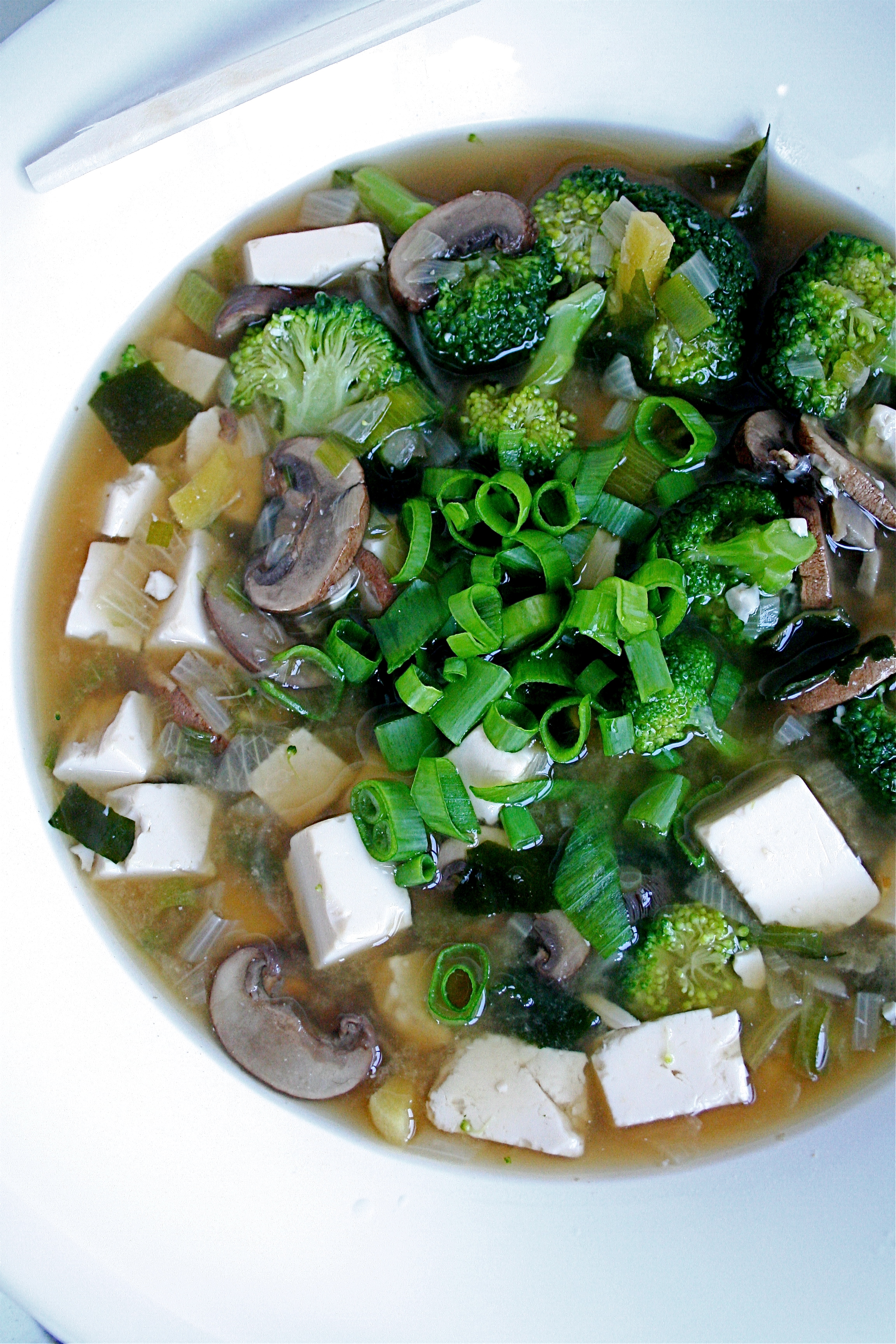 Ah, yes.  I have a confession to make.  I binged BIGTIME over 4th of July.  Between family get-togethers and fireworks extravaganzas at friends' houses, I ate WAY too many cherry Twizzler bites, peanut M&M's, and Kelli's awesome pasta salad.  And, to top it off, Annie and I just came back from the Food and Light Workshop in Boulder, Colorado…where we pretty much ate our way through the town.  Yep.  Appetizers here, entrees there, and dessert at another place.  Someone please come back to Boulder with me so I can eat there again.
So I was feeling the effects of a lot of high-fat, high-sugar meals (I DID eat a few cheese trays as my entire meal)…and so I needed to combat it with a recipe that I have fallen in love with over the years.  A recipe touted for its detoxifying, immune stimulating, and high nutrient content….
Miso Soup!
Each time I make this, I modify the recipe.  The beauty of this soup is that you can pretty much throw anything into it, and the flavors will magically blend together to form a pretty delicious and filling soup.  And, it's pretty simple.  A lot of the time spent on this soup is the prep-work, which I secretly love.  Seriously, chopping vegetables is cathartic for me.  And then you throw everything together, and, voila! a meal is ready.  (P.S. your kitchen will smell really good, too)
Miso Soup
Servings: 2 (large)
1 shallot, finely diced
2 teaspoons miso paste
1 vegetable stock cube (I used 1 teaspoon vegetable base)
1 cup mushrooms, sliced
5 oz (less than half of the package) of firm tofu, diced
3 cups water
1 teaspoon diced ginger (I like mine in bigger chunks, but you could mince it a lot finer, if desired)
1 teaspoon shredded dried seaweed  (optional, but definitely worth it)
3-4 green onions, chopped
1-2 cups green vegetables, cut up (I had leftover broccoli from my crudite tray a day earlier that I needed to use up), optional
1. Place the chopped shallot, a tablespoon of water, the miso paste, and the vegetable base (or cube) into a pot over medium heat.  Cook for 3-4 minutes, mixing well.  You can add more water, if necessary.
2.  Add the mushrooms and tofu, combine.
3.  Add the 3 cups of water, chopped ginger, and seaweed.  Bring to a simmer.
4.  Add the green onions (exclude some if you would like to use as a garnish) and let the soup simmer for 15-20 minutes.
5.  Add the additional green vegetables you are using (if desired) and let soup simmer for another 5 minutes or so.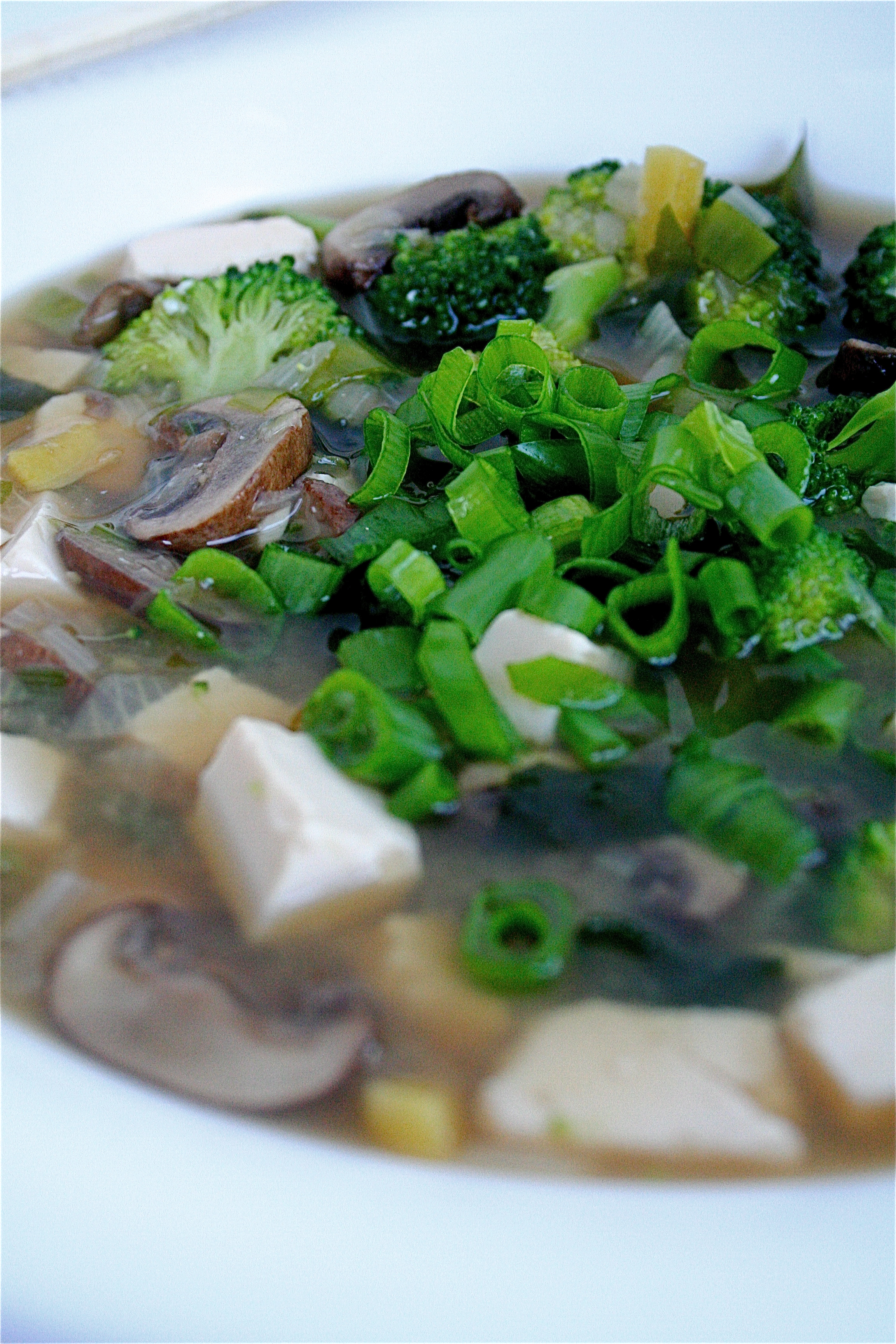 Miso delicious!
Adapted from Veggie Num Num.