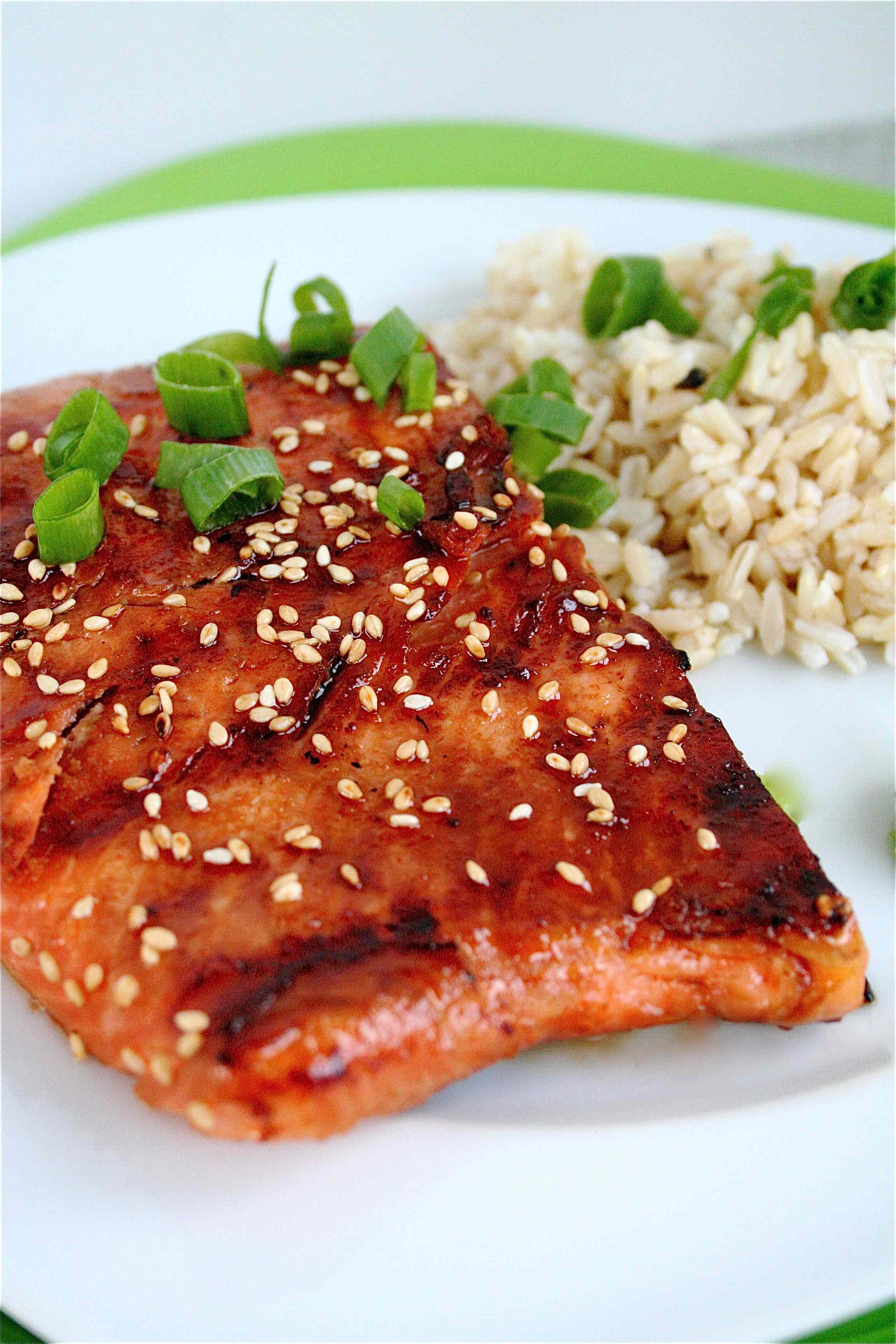 This recipe is really good but should be called "Sweet Soy-Glazed Salmon" instead (but I didn't want to mess with the official recipe title).  Since I have fish so rarely, when I do, it has to be good.  And since salmon is so good for you, this recipe is the best of both worlds.  The marinade is easy to throw together, the salmon gets caramelized on the grill, and the dreaded "fishy" taste is gone!  It's like a piece of candy, I'm serious (which may or may not be appealing to you….).
Serve this with some brown rice and a green veggie, and you can celebrate doing a great thing for yourself.  You won't be disappointed.
Grilled Salmon
Servings: 6
1 1/2 pounds salmon fillets
lemon pepper to taste
garlic powder to taste
salt to taste
1/3 cup soy sauce
1/3 cup brown sugar
1/3 cup water
1/4 cup vegetable oil
1. Season salmon fillets with lemon pepper, garlic powder, and salt.
2.  In a small bowl, stori together soy sauce, brown sugar, water, and vegetable oil until sugar is dissolved.  Place fish in a large resealable plastic bag with the soy sauce mixture, seal, and turn to coat.  Refrigerate for at least 2 hours.
3. Preheat grill for medium heat.
4.  Lightly oil grill plate.  Place salmon on the preheated grill, and discard marinade. Cook salmon for 6 to 8 minutes per side, or until the fish flakes easily with a fork.
Adapted from allrecipes.com