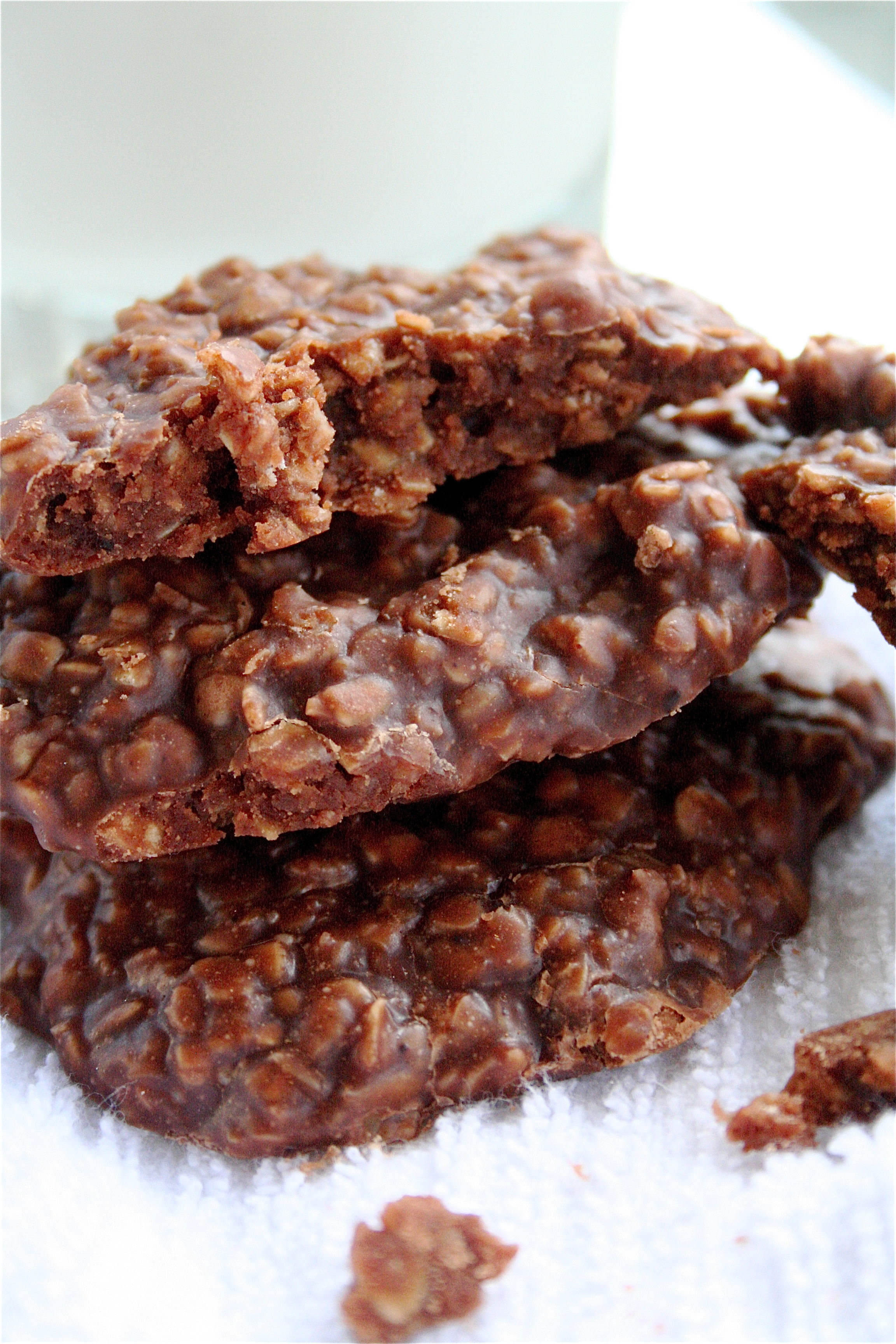 I have Ali, of gimmesomeoven, to thank for these.
When I was little, my grandmother had this recipe for a cookie that she would always make for me when visiting.  She called them "No-Bake Cookies."  I never understood how they could be a cookie and not be baked.  Of course, I was about 4 years old, so a lot of things really didn't make sense, but the one thing that was clear to me was that these cookies were my favorite thing that she ever made.
And then, when I was in school and didn't have access to my grandmother's handwritten recipe cards, I found Ali's recipe online.  Speaking of, you must check out her website.  Amazing photography.  Amazing recipes.  I've made several things from her website, and I still have several things bookmarked.  I am very thankful that she is letting me feature her recipe on my blog.  Her recipe is simple, straightforward, and, most of all, delicious!
Anyways, the nice thing about this recipe is that you probably already have everything that you need in your pantry.  The ingredients are easy to mix together, taking maybe a total of 15 minutes.  I like to think that they are somewhat healthy (you know, they have OATMEAL in them), but, I'll let you decide for yourself.
Chocolate No-Bake Cookies
Makes approximately 25 cookies (depending on how big you want them)
Ingredients
1/2 cup (1 stick) butter
1/2 cup milk
2 cups sugar  (sometimes I add only 1 1/2 to 1 3/4 cups sugar.  You know, so I can think that they are better for me 😉 ).
1/4 cup unsweetened cocoa
1/2 cup peanut butter
1 tsp. vanilla
3 cups quick oats
1. In a saucepan over medium-high heat, melt butter.
2. Add milk, cocoa, and sugar to melted butter and mix well, bringing mixture to a boil.
3. Boil for 1-2 minutes; remove from heat.
4. Stir in peanut butter and vanilla, mix well.
5. Add oats and stir until fully combined. (I recommend using a wooden spoon as the mixture will be extremely thick and heavy.)
6. Drop by spoonfuls onto waxed paper, let cool.  The cookies will harden as they cool.
The next time I make these I am going to experiment with adding some dried cranberries or other dried fruit.  I think it might be amazing.
Adapted from gimmesomeoven.
Don't eat too many!