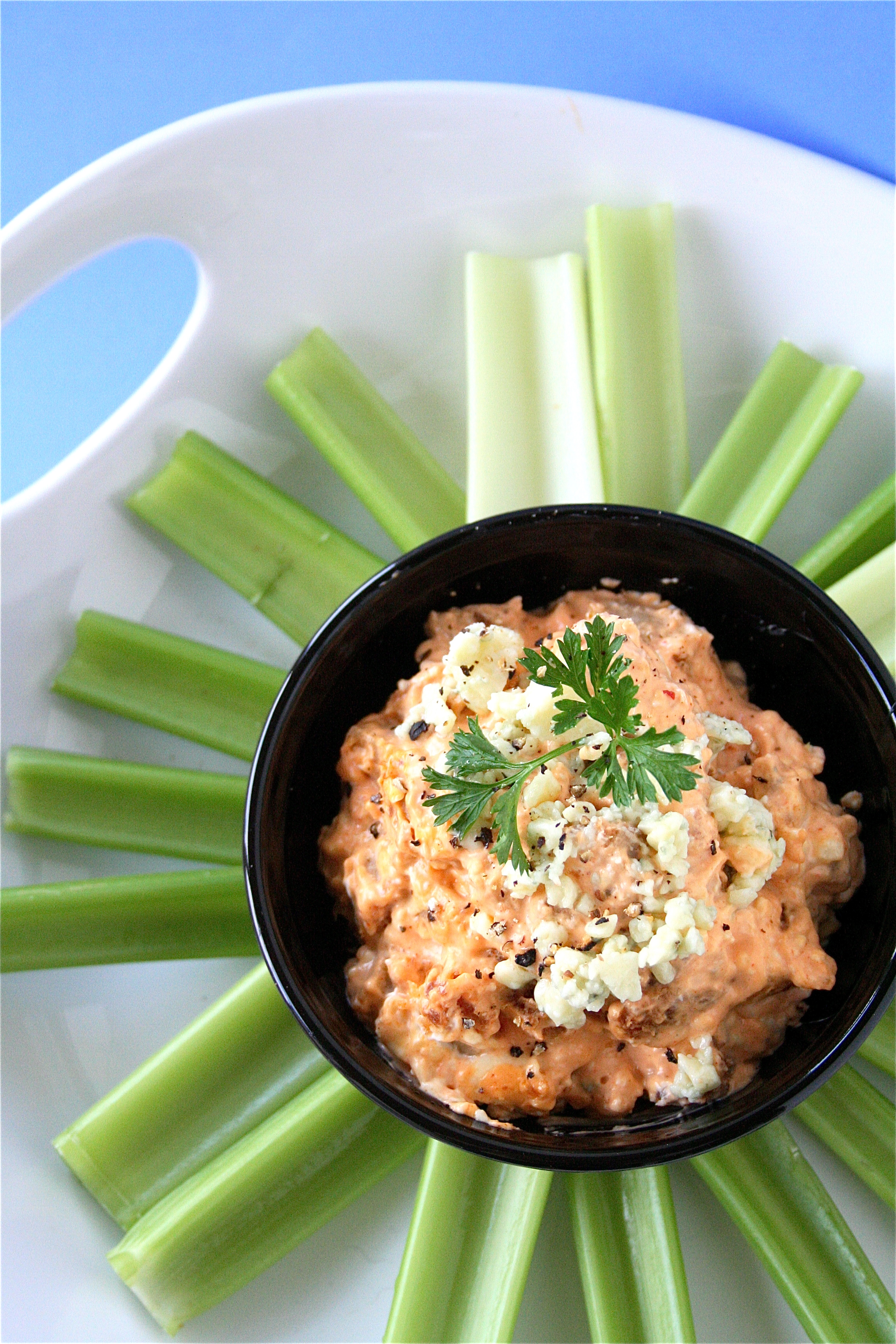 Are you ready for some football?
I come from the land of blue and white….it's Colts country.  A few people had requested for me to post some game-worthy snack food.  I didn't have to think very hard about which one I wanted to post first.
This recipe came from a vegan only website.  I had seen it a while back, and I was inspired to try something completely different.  But then I decided to adapt it to a vegetarian version, and now you can adapt it to a carnivorous version if you feel like it.  We're coming full circle here.
Anyways, I made this for a game a few weeks back.  Honestly?  I was eating it before I put it in the oven to heat through.  It's that good.
***Sidenote: It may not be the prettiest food to serve, but it tastes pretty awesome.  I served it to some very strict carnivores. (very strict).  They loved it.  Hopefully you will, too.
Buffalo "Chicken" Dip
Servings: 4-ish, but it will go fast
Ingredients:
1 package Morningstar (or your preferred brand) vegetarian "chicken" patties
1/3 cup mayonnaise (I used low-fat)
1 tablespoon lemon juice
3 ounces of crumbled blue cheese
Salt and pepper, to taste
8 ounces cream cheese, at room temperature
1/4 cup Frank's Red Hot sauce (love this stuff……)
Celery or crackers (whatever you want to serve the dip with…..)
Instructions:
1.  Prepare your "chicken" patties according to package directions and set aside to cool.
2. Pre-heat oven to 350 degrees.
3.  In a medium bowl, combine the mayonnaise, lemon juice, blue cheese, and salt and pepper.
4.  Stir in the cream cheese and hot sauce (I used a hand mixer on low speed).
5.  Once the "chicken" is cooled, cut into small bite-size pieces (or whatever your desired size is…) and fold into the dip mixture.
6. Transfer everything to a small casserole dish and bake for 10 minutes.
7.  Serve with celery, potato chips, crackers, or whatever you want.
Adapted from C'est La Vegan.