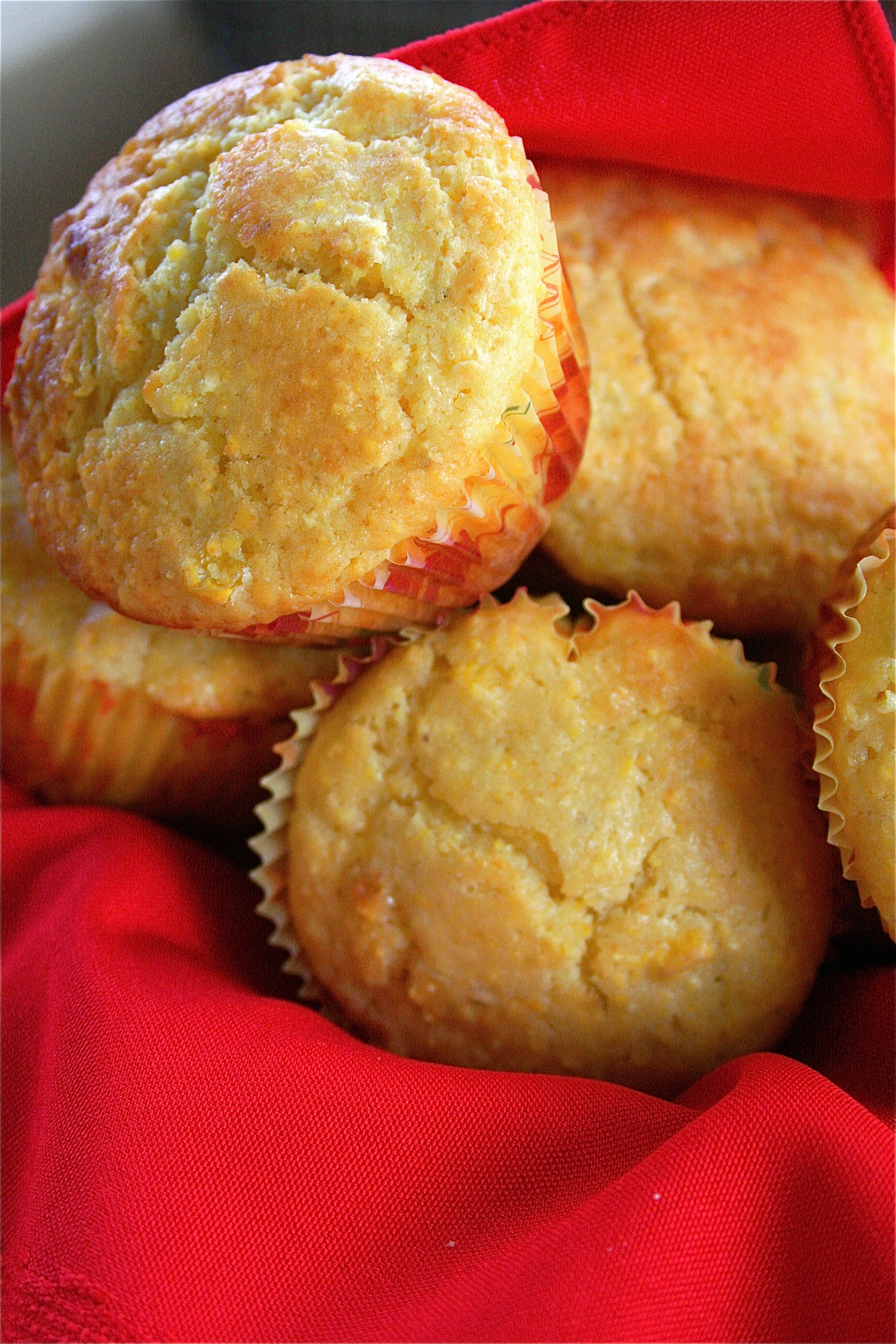 I've been making my way slowly through Dorie's book.  I have plans to pretty much try everything in this cookbook, as everything I have made (some I have posted, like the Pumpkin Muffins…and some I have not posted) has been pretty much amazing.  If you need another go-to baking cookbook, I highly recommend this one.
Anyways, I was making a vegetarian chili (post to follow), and I figured a cornbread muffin would be a perfect side.  I used stone ground cornmeal, which I had never used before-holy cow.  This stuff is amazing.  Although a little gritty, it added a ton of flavor and texture to the muffins. I used frozen corn in the recipe, but I can only imagine what these would taste like with fresh corn off the cob (which she recommends in the recipe).  I served these with a little butter and some honey.  Pure perfection.
The Best Corn Muffins
Servings: 12 muffins
Ingredients:
1 cup all-purpose flour
1 cup yellow cornmeal, stone-ground
6 tablespoons sugar
2 and 1/2 teaspoons baking powder
1/4 teaspoon baking soda
1/2 teaspoon salt
Pinch of freshly grated nutmeg
1 cup buttermilk
3 tablespoons unsalted butter, melted and cooled
3 tablespoons corn oil
1 large egg
1 large egg yolk
1 cup corn kernels-fresh, frozen, or canned, drained and patted dry
Instructions:
1. Center a rack in the oven and preheat to 400 degrees.
2. Line a muffin pan with paper liners.
3. In a large bowl, whisk together the flour, cornmeal, sugar, baking powder, baking soda, salt, and nutmeg.
4. In a large glass measuring cup or another bowl, whisk the buttermilk, melted butter, oil, egg, and egg yolk together until well blended.
5.  Pour the liquid ingredients over the dry ingredients and, with the whisk or rubber spatula, gently but quickly stir to blend. (It should be lumpy.)
6. Stir in the corn kernels.
7. Divide the batter evenly among the cupcake liners.
8. Bake for 15-18 minutes, or until the tops are golden.
9.  Transfer the pan to a wire rack and cool for 5 minutes before serving.
Barely adapted from Baking: From My Home to Yours by Dorie Greenspan