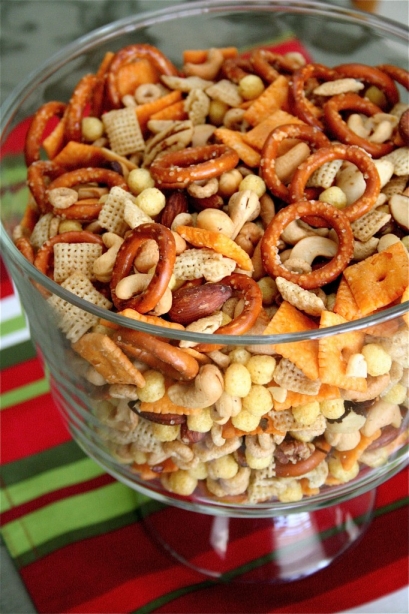 This is not what you think it is.
Yes, it's a Festive Mix.  But it's different from that other party mix that you may know of……
This is another recipe that was passed down to me from my Nana.  Every year she made giant tins of this stuff and would either send it to us in a big box lined with those styrofoam peanuts or give us hand-wrapped tins herself.  My family went through this stuff like it was water.  It has a different taste than the more common party mix-more texture, more deep flavors, more "oomph".  When I was a kid, my favorite part of the whole mix happened to be the little Cheerios.  For whatever reason, I still find that these little guys snatch up the most flavor.   But, to be honest with you, this mix allows for a lot of creativity.  You don't like Kix?  Add some wheat Chex instead.  Not a fan of mixed nuts?  Add some Goldfish.  It's totally up to you.  In fact, my father's identical twin brother was in town this weekend to celebrate an early holiday, and he brought down his own version of this family classic.  Culinary freedom and innovation?  It's a wonderful thing.
So, from my family to yours, here is another family recipe.  It's simple to mix together, full of flavor, and not like that other stuff.  🙂
And, don't forget to enter to win a free copy of this book: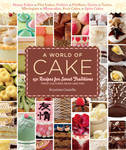 Click the link here to enter!
Festive Party Mix
Servings: about 10 cups of mix
Ingredients
1 cup Cheerios
2 cups small cheese crackers
1/2 pound mixed nuts
1/2 teaspoon Worcestershire sauce
1/4 teaspoon celery salt
1 cup Kix
1 cup rice Chex
2 cups thin pretzels
1/4 cup unsalted butter, melted
1/2 teaspoon garlic salt
Instructions
1.  Preheat oven to 250 degrees.
2. Mix all dry ingredients together in a large bowl.  ***I use a huge stainless steel bowl that I bought at a restaurant supply store-you can bake the mix right in it!
3. Mix melted butter and seasonings together in a separate small bowl.
4.  Pour the melted butter mixture over the dry ingredients and mix well.
5. Bake the mix for 30 minutes, stirring every 10 minutes to evenly combine.
That's it!  It's simple, delicious, and completely addicting!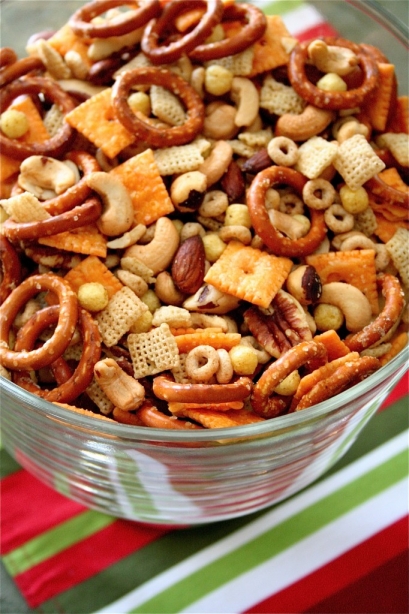 Source:  Passed down to me from Rita Ann Lacy.