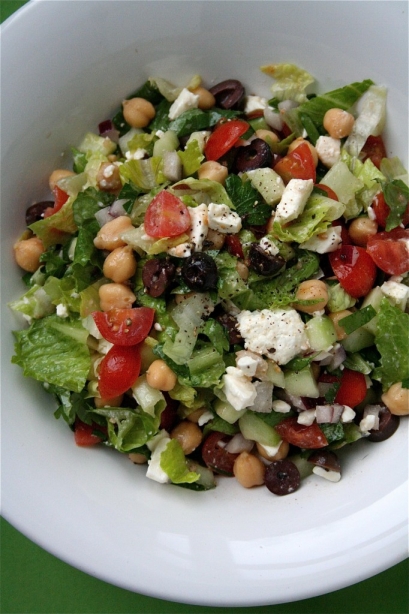 Happy New Year!
I figured I would start off 2011 with a healthy post.  We're all in the beginning of a new year, so let's start off on the right foot, right?
This salad fits the bill.  It's fresh, packed with vegetables and protein, and bursting with flavor.  This could serve as a great side dish or even as a main meal.  It was even better on the second day as leftovers because the flavors had time to meld together.  And, even though it takes a little time to prepare (i.e., chopping the veggies, but I love chopping veggies, so this was right up my alley….), it's not too challenging or overwhelming.  Which I love.  Seriously, three steps total to make?  I'm a fan!
If you're not a fan of feta, you could substitute some mozzarella.  If you want to add some other veggies, feel free. This salad is so versatile that you could make it any way that you like.
Without the feta, it's vegan.  With it, it's vegetarian.  Lots of fiber.  Lots of protein.  Lots of vitamins.  My goal this year is to include more recipes like this one on the blog (but, of course, everything in moderation….I still will have overwhelming cravings for chocolate, butter, and cheese…let's be honest….). Here's to 2011….new year, new attitude, and new opportunities.
Mediterranean Chopped Salad
Servings: 4 to 6
Ingredients
| | |
| --- | --- |
| 1 | medium cucumber , peeled, halved lengthwise, seeded, and cut into 1/2-inch dice (about 1 1/4 cups) |
| 1 | pint grape tomatoes , quartered (about 1 1/2 cups) |
| | Table salt |
| 3 | tablespoons extra virgin olive oil |
| 3 | tablespoons red wine vinegar |
| 1 | medium garlic clove , minced or pressed through garlic press (about 1 teaspoon) |
| 1 | (14-ounce) can chickpeas, drained and rinsed |
| 1/2 | cup chopped pitted kalamata olives |
| 1/2 | small minced red onion (about 1/4 cup) |
| 1/2 | cup roughly chopped fresh parsley |
| 1 | romaine heart , cut into 1/2-inch pieces (about 3 cups) |
| 4 | ounces feta cheese , crumbled (about 1 cup) |
| | Ground black pepper |
Instructions
Combine cucumber, tomatoes, and 1 teaspoon salt in colander set over bowl and let stand 15 minutes.
Whisk oil, vinegar, and garlic together in large bowl.  Add drained cucumber and tomatoes, chickpeas, olives, onion, and parsley; toss and let stand at room temperature to blend flavors, 5 minutes.
Add romaine and feta; toss to combine. Season with salt and pepper and serve.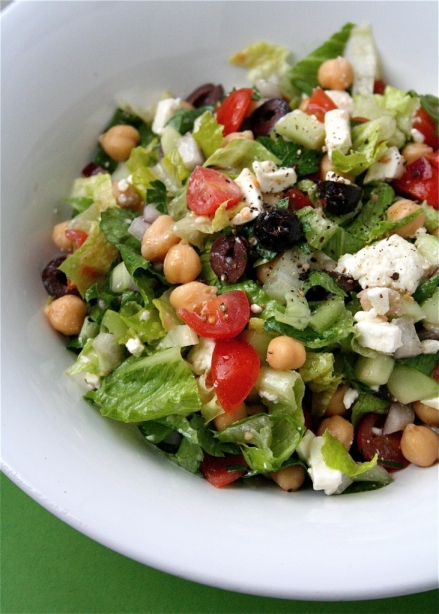 And, congratulations to Trish-the winner of the A World of Cake Giveaway!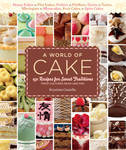 Her  response: "I LOVE molten chocolate lava cake!"
True Random Number Generator
39