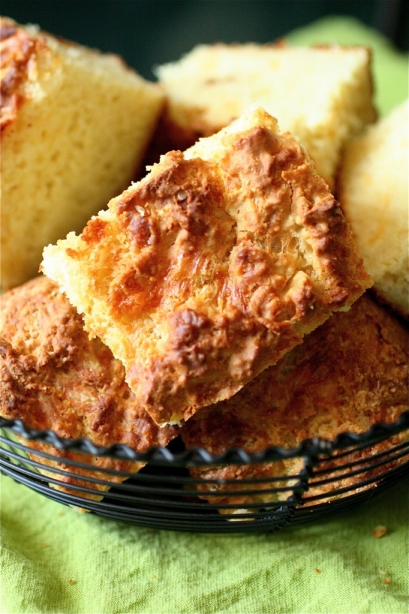 Remember the Baked Potato Soup from the other day?  Well, this is the bread that must go with it.
Yes, it's more cheese.  More white cheddar and more extra sharp cheddar.  But, I tell you what, this bread goes hand-in-hand with that soup.  It's great for soaking up the last bits of the soup.  Or, as I discovered, it's also fantastic after some light re-heating in the microwave and a pat of butter on top.  Since Saint Patrick's Day is tomorrow, I thought I would jump on the blogging bandwagon and serve you up some of my own.
Best of all, this bread passed the "Elliott" test.  For those of you who read the blog, you may know that Elliott is my sweet 3-year-old nephew.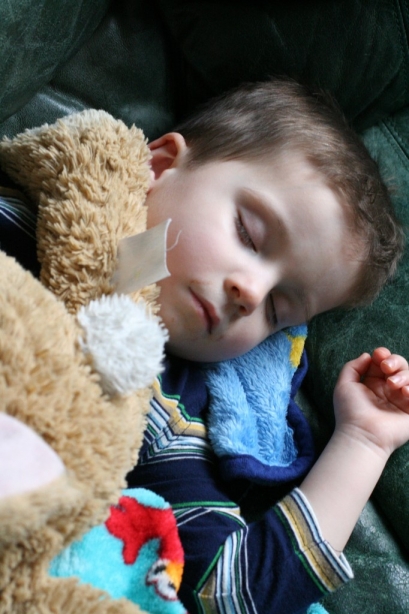 What you may not know is that he happens to be going through a very (very) picky eating phase-mostly consisting of peanut butter and jelly sandwiches and banana yogurt.  My sister and my brother-in-law recently took a trip to Florida, so I was able to help out with the boys for about 5 days.  Elliott helped me make this bread, and he loved watching me grate the cheese.  (warm fuzzy memories).  Anyways, he patiently watched it bake in the oven, telling me how good it smelled.  When it had cooled a bit after it was done baking, I put a little bit of butter on top and gave him a semi-large piece (hesitantly) to see if he would try it.  He did.  He ate the whole entire piece.  So, if this bread can pass the Elliott test, I am pretty sure it's a good recipe to have on hand!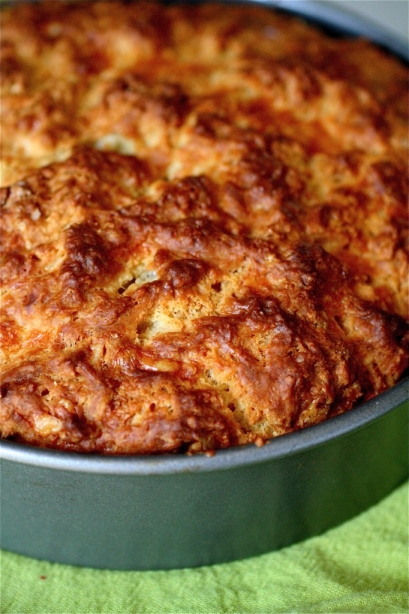 Cheddar Soda Bread
Servings: about 12
Ingredients
2 and 1/2 cups all-purpose flour
2 teaspoons baking powder
2 teaspoons baking soda
1/2 teaspoon salt
4 tablespoons (1/2 stick) cold, unsalted butter, cut into 1-tablespoon slices
1 cup white cheddar cheese, grated
1 cup extra sharp cheddar cheese, grated
1 and 1/4 cups buttermilk
1 large egg

Instructions
1. Preheat the oven to 375 degrees.
2. Grease an 8″ round pan lightly, and set aside.
3. In a large bowl, whisk the flour, baking powder, baking soda, and salt together.
4. Using your hands or a pastry cutter, add the butter to the dry ingredients and blend together until the mixture resembles large crumbs.
5. Add the grated cheeses to the mixture and toss to combine.
6. Using a large wooden spoon or spatula, add the buttermilk and egg to the dry ingredients, and stir until the batter is just combined.  **Make sure there aren't any dry pockets.
7.  Pour the batter into your prepared pan, and, using wet fingertips, spread the dough evenly to completely cover the pan.
8. Bake the bread for 40-45 minutes, or until a cake tester inserted into the center comes out clean.
9.  Let the bread cool for about 5 minutes before running a knife around the edges to loosen the bread.
10.  Invert the bread onto a wire rack and let cool for about 20 minutes before handling.

Source: Slightly adapted from King Arthur Flour.