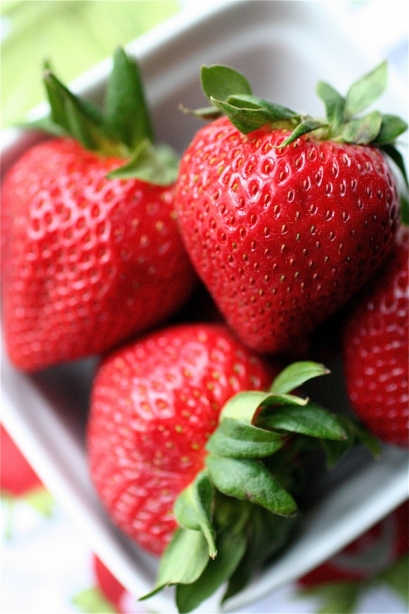 Spring is *almost* here.  By almost here, I mean, it was beautiful for a few days (I even got to pull out the flip flops-heaven!), but now it's been cold and even snowy (sigh).  However, we have officially ended Winter and have started the lovely season of Spring.  The reason why I know this is because my father's birthday is usually on the first day of Spring every year.
Meet my dad.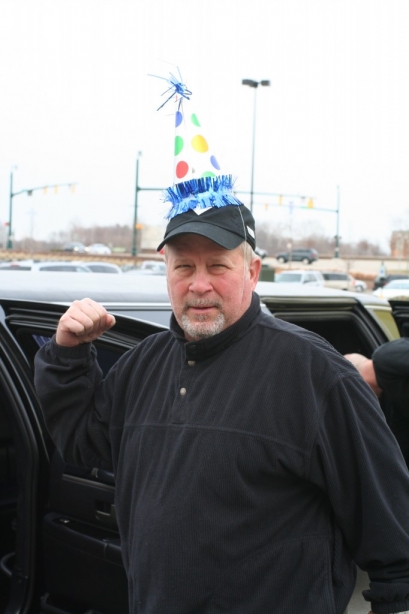 He's an avid golfer, car fanatic, father, grandfather, and lover of all things pertaining to hockey.  I think all three of his daughters have been considered as "Daddy's Girls".  When I was younger, he and I went fishing almost every weekend.  I would bait the hooks, catch a big one, and toss it back. I guess I was a bit of a tomboy, and my dad was always up for a fishing adventure.  Some of my best memories are in those summer sunsets on the special cement block overlooking the lake.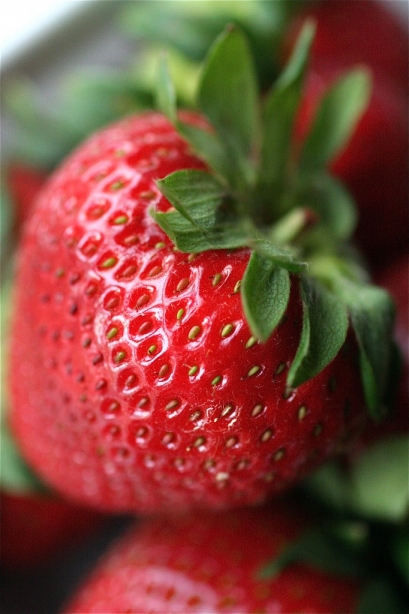 Nowadays, I have gotten a lot closer with my dad…well, because I am living with my parents currently until I move out East in (eek!) two and a half months.  It has honestly been such a fun ride being back in my parents' home after all these years.  We still fight over the remote control, he loves to play with Scout and her laser toy, and I still drive him crazy by making an extraordinary amount of sweets and, as Samantha (my younger sister) described….I have turned his kitchen into an erupting volcano of food.
So, for my father's 59th birthday last weekend, the whole family got together for a celebration.  My brother-in-law, Jack, drove one of his limosines to pick up my dad, and then we went out for a big family dinner…followed by dessert (provided by yours truly) back at the house.

I made a Strawberry-Strawberry Cheesecake to welcome the first days of Spring. I made a cheesecake, well, because why wouldn't I make a cheesecake?  With strawberries IN the cheesecake, and strawberries on top-it was a great way to celebrate my father's 59th birthday.

Happy Birthday, Dad.  I love you.  But Scout loves you more.

Strawberry Strawberry Cheesecake
Servings: 12
Ingredients
For the crust:
1 and 1/4 cups (10 ounces) chocolate graham crackers
5 tablespoons unsalted butter, melted
For the cheesecake:
10 ounces frozen unsweetened strawberries, thawed, juices reserved
3 8-ounce packages cream cheese, room temperature
1 cup granulated sugar
2 tablespoons all-purpose flour
3 large eggs
1 tablespoon fresh lemon juice
1 teaspoon vanilla extract
1/2 teaspoon almond extract
For the topping:
1/3 cup strawberry jelly
3 cups fresh strawberries, sliced legnthwise

Instructions
1. For the crust: Preheat the oven to 325 degrees.
2.  Prepare a 9-inch springform pan by buttering the bottom and sides generously, set aside.
3.  In your food processor, pulse the graham crackers until they are coarse crumbs.
4. Add the butter and process until the crumbs resemble sand.
5. Using your fingers, evenly press the crumbs in the bottom and up the sides (about 1 inch) of the springform pan.
6.  Bake the crust for 8 minutes, set aside.
7.  For the filling: In your food processor, puree the thawed strawberries until smooth.
8.  Transfer the strawberries to a large bowl, and measure out 3/4 cup of strawberry puree for later use.  ***You don't have to wash out the food processor bowl.
9. Add the cream cheese and sugar to the food processor and blend until smooth.
10. Blend in the flour by pulsing the food processor.
11. Add the eggs, and process the mixture until smooth.
12. Add 3/4 cup strawberry puree, lemon juice, vanilla, and almond extract, scraping down the sides of the bowl as necessary, and mix until well-blended.
13.  Pour the filling evenly into the springform pan.
14. Bake the cheesecake for about 1 hour and 15 minutes, or until the sides are slightly puffed and cracked.
15.  Remove the cheesecake from the oven, let cool slightly, and then refrigerate for at least 4 hours.
16. For the topping:  In a small saucepan over low heat, melt the jelly until smooth (do not boil).
17.  Spread the jelly evenly over the top of the chilled cheesecake. **Alternatively, you can put the strawberries on first and then use the jelly as a glaze.
18.  Decorate the top of the cheesecake with your sliced strawberries, and enjoy.

Source:  Barely adapted from Bon Appétit, March 2002 via Epicurious.