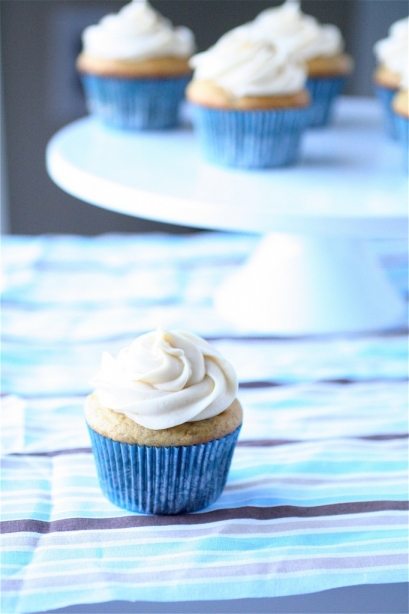 Many of my friends are pregnant right now.  In fact, I would say that several of my friends have either just had, or are going to have, babies in the past month.  This has been a fun and exciting time to witness some of my favorite people in the whole world transition from that girl from "way back when" to the world of motherhood.  While being a mother myself is not anywhere on my radar, I can only imagine the transformations, both external and internal, that occur when one learns that she is going to be a mother to someone.  Admittedly, I had originally gone to medical school, wanting to be an OB-GYN.  During college, I had worked for an amazing and brilliant OB-GYN in my college town, and my favorite visits where from those patients who were going to have babies.  There's just something about a pregnant belly that makes me happy: a reminder of the constant miracle of life that happens all around us all the time.  Now, granted, I can attest from my friends' and my sister's pregnancy experiences that it's not always sunshine and roses, but, to me, it's kind of a beautiful thing (as I watch from afar….like, very afar.)  🙂
My friend, Litchia, is going to have a baby boy in less than a month.  A week ago, she had a baby shower, and I was honored to be among the guests.  I made some cupcakes to celebrate the occasion (I mean, seriously, what else would I make?).  But there was one problem.  What kind of cupcake do you make for a mom-to-be who doesn't have a sweet tooth?  I may or may not have drilled Litchia to find out what kind of cupcake (hypothetically, of course, because at this point I wasn't sure if the shower was a surprise or not) she would like, if she ever desired to actually eat something sweet, like a cupcake.  Finally, she told me she loves banana bread.  Bingo. Done and done.  A banana bread cupcake…which was actually perfect because it was a morning/brunch baby shower, and I thought that a banana bread cupcake would fit right in with the other (delicious) breads and brunch items at the shower.  So I decided to top them with a caramel cream cheese frosting because, well, duh.   I think we are all in agreement that cream cheese makes anything better…even swollen ankles, back pain, and little baby kicks waking you up in the middle of the night.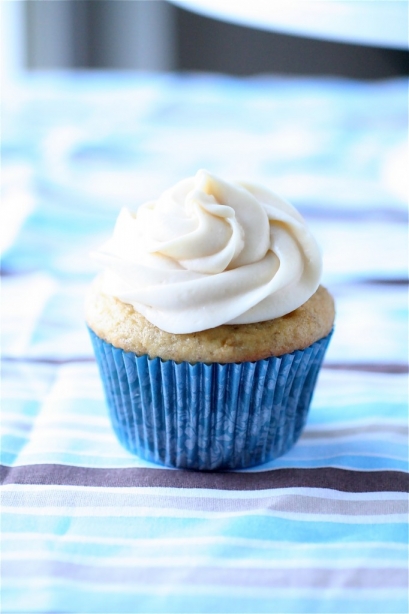 Banana Bread Cupcakes with Caramel Cream Cheese Frosting
Servings: 12 cupcakes
Ingredients
For the cupcakes:
1 and 1/4 cups all purpose flour
1 and 1/2 teaspoons baking powder
1/2 teaspoon baking soda
1/4 teaspoon salt
2 large ripe bananas, peeled
1/2 cup sour cream (I used low-fat, and they turned out great!)
1 and 1/2 teaspoons vanilla extract
3/4 cup sugar
1/2 cup (1 stick) unsalted butter, at room temperature
1 large egg
1 large egg yolk
For the caramel cream cheese frosting:
1 pound confectioners' sugar
1/2 cup plus 1 tablespoons whipping cream
1 teaspoon vanilla extract
1/4 teaspoon salt
1 8-ounce package of cream cheese, at room temperature
1/4 cup (4 tablespoons, or 1/2-stick) unsalted butter, at room temperature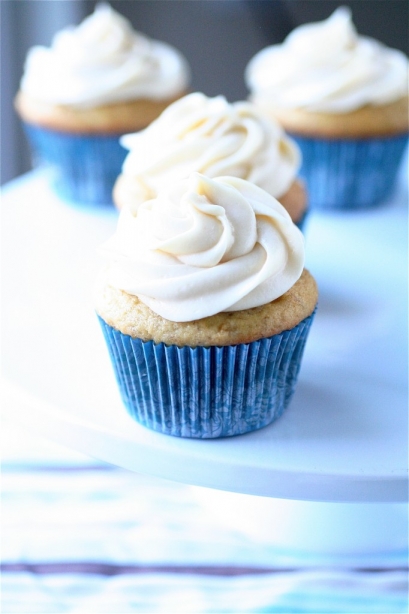 Instructions
1. For the cupcakes: Preheat the oven to 350 degrees.
2. Line a cupcake pan with the liners of your choice.
3. In a large bowl, whisk together the flour, baking powder, baking soda, and salt.
4. In a small bowl, using a potato masher or fork, mash the bananas until smooth.
5. Add the sour cream and the vanilla to the mashed bananas, mixing well.
6. In the bowl of your standing mixer fitted with the paddle attachment, cream the butter and sugar together at medium-high speed, until light and fluffy, about 2-3 minutes.
7. Reduce the mixer speed to medium-low and add the egg and egg yolk, mixing until thoroughly combined.
8. Reduce the mixer speed to low and alternately add the flour and sour cream/banana mixture in two additions, mixing until just combined.
9. Divide the batter evenly among the prepared lined baking cups and bake until a tester inserted into the center comes out clean, about 20 minutes.
10. Remove from the oven and let cool completely before frosting.
11. For the caramel cream cheese frosting:  In a nonstick skillet over medium heat, melt (without stirring!) 1/2 cup cup of the confectioners' sugar (this shouldn't take too long-watch the sugar carefully because once it starts turning into liquid, it goes very quickly!)
12. Continue cooking the sugar until it turns a golden amber color (about 1-2 minutes more), stirring occasionally.
13. Very carefully (it will bubble up vigorously, so please be careful!), add 1/2 cup whipping cream, the vanilla, and the salt, mixing well until smooth.
14. Add the remaining 1 tablespoon whipping cream and mix well.
15. Strain the hot caramel sauce over a bowl and let cool to room temperature.
16. In the bowl of your standing mixer fitted with the paddle attachment, cream the butter and cream cheese on medium speed until thoroughly mixed and smooth, about 2 minutes.
17. Reduce the mixer speed to low (unless you want powdered sugar everywhere, including in your lungs….), and slowly add the confectioners' sugar into the mixture until smooth.
18. Add the cooled caramel to the frosting and mix well to thoroughly incorporate.
19. Pipe as desired (I used my Wilton 1M tip…as per usual) onto the cooled cupcakes.  Refrigerate until ready to serve.

Sources:  Cupcakes and frosting from Bon Appétit via Epicurious.