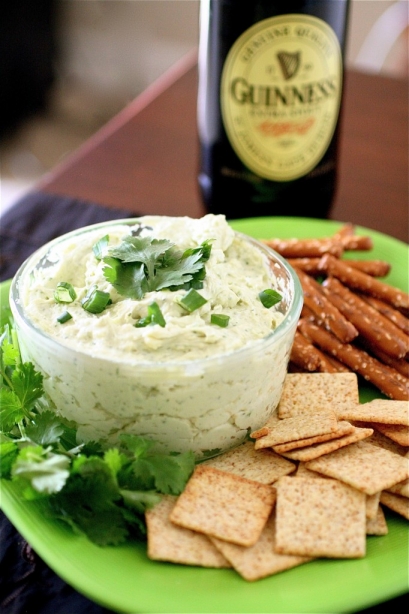 The all-consuming visual crack-like addiction known as Pinterest has claimed me.  I can't get enough of the visual, written, and creative inspiration that is out there.  I usually hit up the Food and Drink pages first…and then I slowly make my way through fashion, travel, and home decor.  But the Food and Drink pages are what get me.  Do I have a slight problem?  Yes.  In the Twelve Steps of total Pinterest addiction, I am admitting that I have a problem.  It's my first step.
I saw this dip on Pinterest the other day through the Wisconsin Cheese Talk website (the original post from the Parsley Thief can be found here).  Since I was out the door to the market anyways, I figured I would pick up a 40-ounce bottle of Guinness while I was at it.  At eight in the morning.  Awkward, much?
This is one of the easiest dips I have ever made.  And probably one of the tastiest.  I pretty much ate half of it while taking the pictures…it was so good…and perfect for any beer/cheese/Super Bowl fans out there.  It's not healthy.  It's indulgent.  It's creamy and the taste of Guinness is right there.  It actually reminds me of a beer-cheese fondue that I make quite often.  But this is definitely a go-to if you want something simple, something easily made in advance, or something that will be a major crowd pleaser.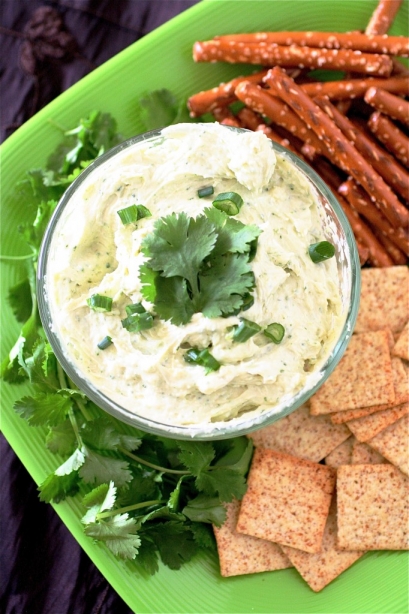 Guinness and Cheddar Dip
Servings: about 4 cups
Ingredients
8 ounces cream cheese, softened
2 and 1/2 cups sharp cheddar cheese, grated
1 teaspoon Dijon mustard
2 tablespoons half-and-half
1/4 cup Guinness
2 or 3 scallions, chopped
1 teaspoon garlic, minced
2 tablespoons parsley, chopped
Sea salt and pepper, to taste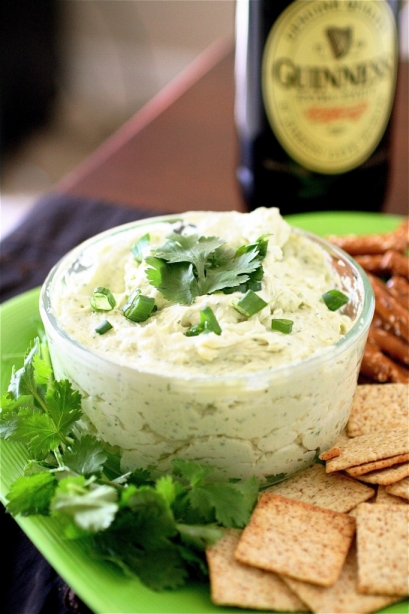 Instructions
1. In the bowl of your blender or food processor, combine the cream cheese, cheddar, mustard, and half-and-half.  Pulse until smooth.
2. With the food processor running, slowly pour the Guinness down the feeder and blend until combined.
3. Add the scallions, garlic, parsley, and salt and pepper (to taste).  Blend until thoroughly mixed.
4. Transfer to a bowl, cover, and chill at least for one hour prior to serving.
Source:  Barely adapted from The Parsley Thief, as seen on Wisconsin Cheese Talk.