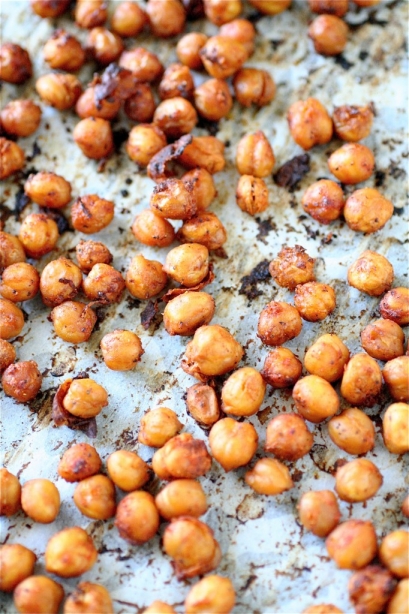 I know what you are thinking.  What the heck is Pimentón?  Well, I have to admit that I didn't know either before I made this recipe.  Apparently pimentón is another word for paprika.  So, I decided to get all fancy-pants on you and use a fancy word to describe the main spice in this healthy, go-to snack.  Somehow it just sounds better than roasted paprika chickpeas.  Or roasted paprika garbanzo beans.
Roasted chickpeas in endless flavor varieties have been popping up all over the place these days.  I have made them in the past, usually just being a plain jane with sea salt and pepper.  But, when I realized that I had a gigantic spice jar of smoked paprika in my cupboard and a complete loss of what I was going to do with it, I came across a recipe that I thought I might try.
So, with a little mixture of plain paprika and smoked paprika roasting away in my oven on a Saturday morning, dare I say that I almost thought it smelled a little like bacon?  It totally did.  And, while these little chickpeas did not taste like bacon, they packed a little spicy, earthy punch to snack on during the day and week that was totally satisfying.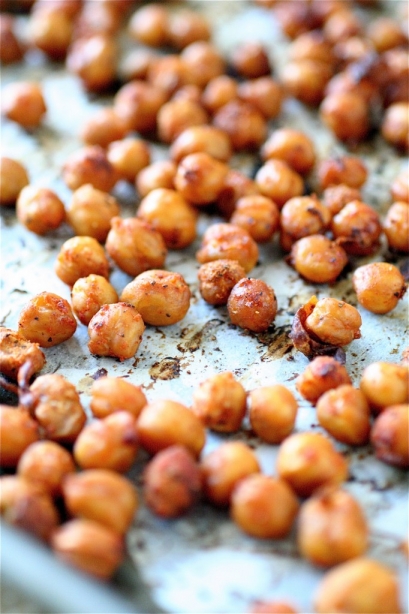 Roasted Pimentón Chickpeas
Servings: about 3 cups
Ingredients
Two 15-ounce cans chickpeas, rinsed and drained
2 teaspoons extra virgin olive oil
1 teaspoon fresh lemon juice
1 and 1/4 teaspoon smoked paprika
1 teaspoon paprika
1/2 teaspoon black pepper
1 teaspoon sea salt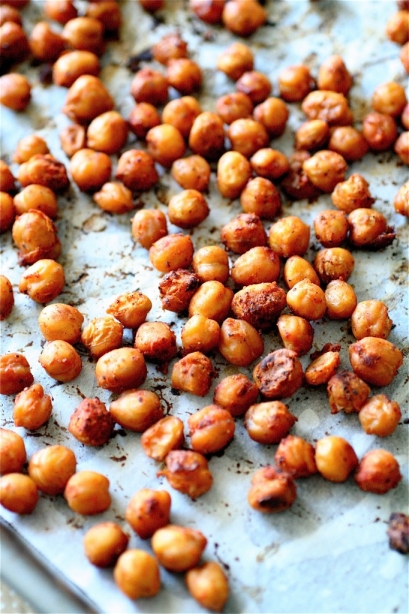 Instructions
1. Preheat the oven to 425 degrees.
2. Line a rimmed baking sheet with parchment paper.
3. In a large bowl, combine all of the ingredients together, mixing well with a rubber spatula.
4. Transfer the chickpeas to the rimmed baking sheet and carefully spread them in an even, single layer.
5. Bake until lightly crisped, tossing occasionally, about 40 minutes or so.
Source: Adapted from Whole Foods.