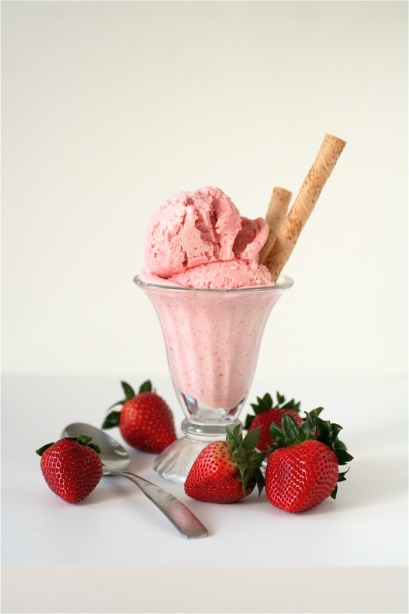 It's beginning to look a lot like summer around here.  Sunny days that stay lighter for much longer in the evenings…wildflowers popping up….Farmer's Markets beginning their outdoor seasons….and the introduction of more fresh, local produce at the market.
And, as one of those things that come with summer, the strawberries here look fantastic.  I had originally planned on making this recipe with fresh blueberries (they had run out before I could get to them!) with bits of graham cracker pieces scattered throughout.  But, since the strawberries looked so ripe and juicy, I stayed true to the original recipe, using real vanilla beans in lieu of vanilla extract. If you don't have access to crème frâiche, use a full-fat (it's important to use a full fat version for consistency purposes) sour cream instead.  This recipe is actually extremely simple to throw together-the only downside is the time it takes for it to freeze (at least overnight!)
Don't say I didn't warn you-I had a hard time not eating the ice cream batter right out of the food processor.  It's even better frozen, served with some vanilla cookies or whipped cream.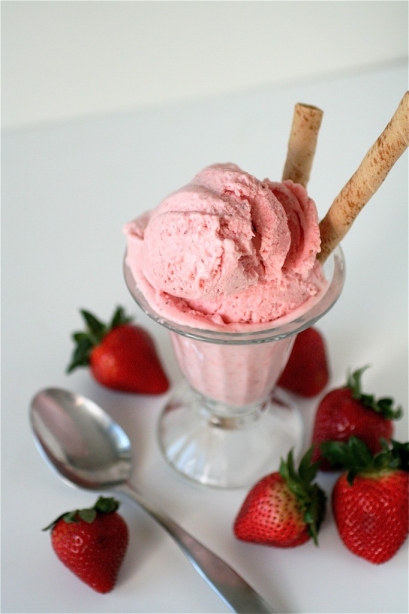 Strawberry Crème Frâiche Ice Cream
Servings: about 1/2 a gallon
Ingredients
3-4 cups fresh strawberries, hulled and chopped
2 cups crème frâiche
1 cup heavy cream
1 cup granulated sugar
Seeds from 2 whole vanilla beans (If you don't have vanilla beans, use 1 teaspoon vanilla extract-I like mine with lots of that vanilla flavor, hence two whole beans…)
Pinch salt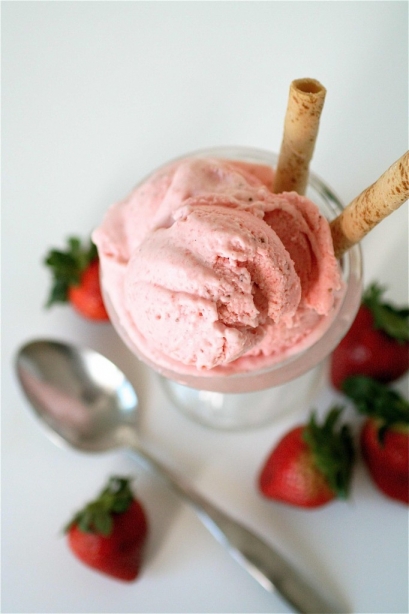 Instructions
1. In your food processor or blender, combine the strawberries, crème frâiche, cream, sugar, vanilla bean seeds, and salt, blending until smooth.
2. Transfer the mixture to a large bowl, cover, and let chill until completely cold (at least three hours or overnight.)**Meanwhile, make sure to have your ice cream maker prepared according to manufactuer's instructions…i.e, it must be frozen overnight as well.)
3. Once completely cold, transfer the ice cream to the bowl of your ice cream mixer, and stir, according to the manufactuer's instructions.
4. Transfer the ice cream to an airtight container and freeze until serving time.  Enjoy.
Source:  Slightly adapted from Williams Sonoma.