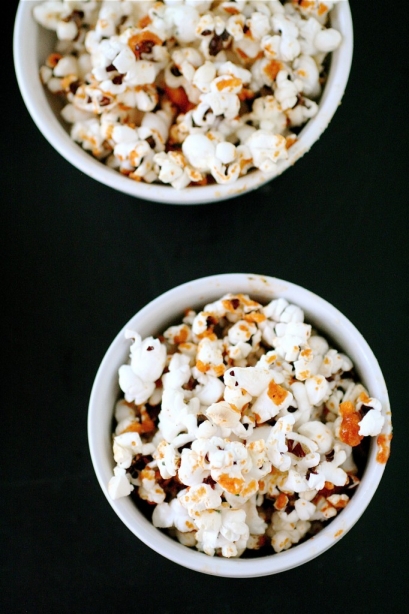 Aww, yeah.  It's no secret that I love popcorn.  And it's no secret that I love Sriracha…and Ranch.   So, when I came across a version that I could combine all three of these favorites of mine, I was pumped.
Super simple, flavorful, and not too bad for you in the way of fat (I guess, relatively speaking, when you compare it to that stuff at the movie theater…).  You could honestly probably skip the butter here and just toss the popcorn lightly with the Sriracha.  I know a lot of people out there aren't fans of the pre-made Ranch dressing powder, so if you aren't a fan, feel free to make up your own dried herb version.  I, personally, am a fan (mostly because I like the convenience of it-but only in moderation).  I always like to keep a pouch of it in my pantry to lightly sprinkle on baked potatoes, sauteed spinach, or anything else that might be good with it….like popcorn.
Feel free to adjust the amount of Sriracha you use here.  I like mine a little spicy, and the two tablespoons here seemed to do the trick.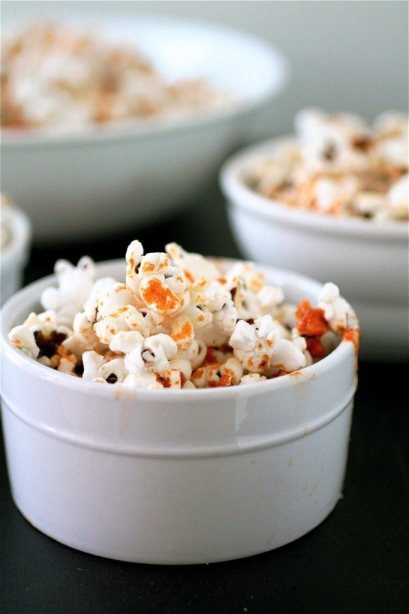 Sriracha Ranch Popcorn
Servings: 8 cups
Ingredients
8 cups popped popcorn
2 teaspoons dried Ranch seasoning
2 tablespoons Sriracha
2 tablespoons unsalted butter, melted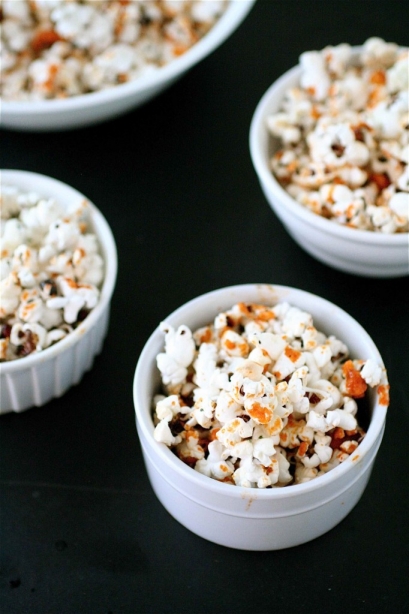 Instructions
1. In a large bowl, toss the popcorn with the dried Ranch dressing powder, coating well.
2. In a small bowl, combine the melted butter and the Sriracha.
3. Lightly drizzle the popcorn with the Sriracha/butter sauce and toss to coat.  Serve immediately.
Source:  Adapted from The Family Kitchen.