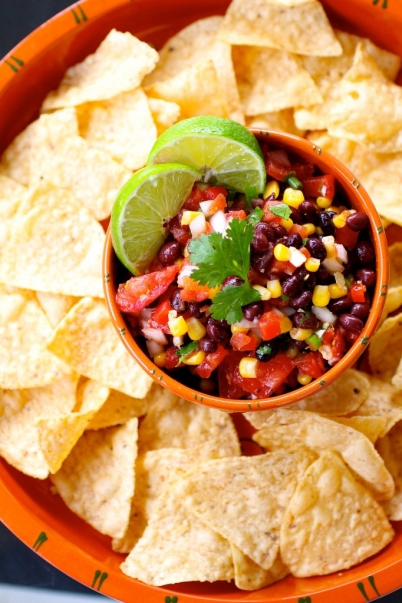 There's something a little depressing when the cashier at Target looks at your stack of random stuff on the conveyor belt and says, "This is my first difficult order of the day."
Meaning, apparently, that the hodge podge of fragile glass plates, a lamp, a dog bone, random picture frames, and possibly a lava lamp was not the typical order on any given weeknight at Target.
Does anyone else do this?
It's like I lose all sense of identity upon entering this separate world.  I proudly grab my cart, passing the tempting $1 aisles, strategically loaded with cutesy summer stuff and small children's' toys (pinwheels, anyone?-I mean, even though I am not five years old anymore, I momentarily thought about how cute some of those might look on my balcony.)  I head on over to the next section: toiletries and cosmetics, dutifully crossing off each item on my list and even snagging the sales.  I hit the pet section, load up on cat litter, and I even decide to splurge on a dog bone for Scout.
And then all hell breaks loose when I hit the home goods section.
It doesn't help that, for the next few weeks, I am going to have a near-solid stretch of visitors coming to stay with me (which I am super duper excited for), but also I am less than thrilled to realize that my guest room doesn't have a light source (hence the lamp) and a duvet that needs a little updating (three piece comforter set on sale).  And the people who have stayed in my guest room so far have been way too polite to say anything (or they have been immediate family).  So I wheel my cart (inevitably the one with a wobbly, squeaky wheel) back and forth between the aisles, as my Libra tendencies for indecisiveness exponentially expand (a blue lamp with a white shade…or a silver lamp with a floral shade?)
The good news is this: my guest room is now complete (well, minus the curtains..which are missing from every room, so it doesn't count, I guess) and I am stocked up on all essentials and won't need another Target trip for at least another month or two.  I had fun decorating.
And the lava lamp?  It's totally going in my office at work…because, yes, I am a professional.
This story should be a great segue (not segway, like the little scooter thing….) into this recipe, but the only connection I can think of is that this is a hodge podge of ingredients, just like my hodge podge of goods at Tar-Jay. (hanging head in shame)
So, here's the deal.  Mix and match your favorite veggies here.  Clean out your freezer.  Get cathartic in the kitchen by chopping some vegetables.  This is an excellent salsa which is even better the second day.  Serve this with chips or use this as a garnish on your favorite main course (I like mine on a baked sweet potato.)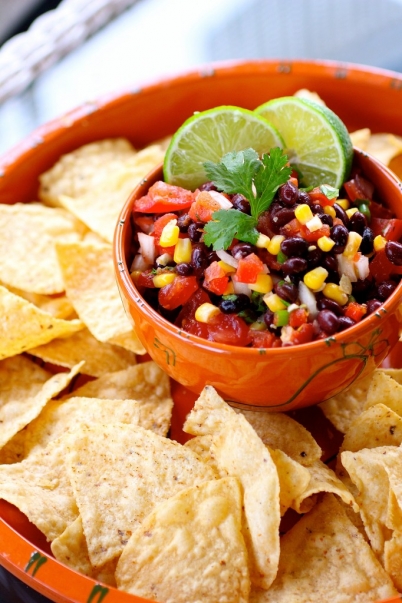 Black Bean Salsa 
Servings: makes about 4-5 cups salsa
Ingredients
Two 15-ounce cans black beans, rinsed and drained
2 cups frozen corn, thawed
1 can (10 ounces) diced tomatoes with green chilies, undrained
1 red bell pepper, chopped
2-3 medium tomatoes, chopped
1 yellow onion, chopped
4-5 green onions, chopped
Handful fresh cilantro (or to taste), minced
3 garlic cloves, minced
1/3 cup orange juice
1 teaspoon ground cumin
Salt and pepper, to taste
Lime juice, for additional flavor, optional
Instructions
1. In a large bowl, combine all of the ingredients, mixing thoroughly to combine.
2. Cover and refrigerate for at least 2 hours prior to serving.
Source:  Adapted from Taste of Home.