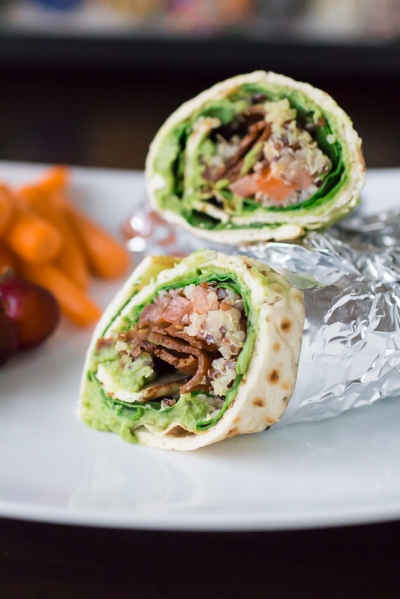 I have recently discovered cycling, and I think it just might be "one of my sports".  Not a runner, not an avid gym occupant, I like to get my exercise outdoors if at all possible.  I love walking and hiking.  But cycling combines two very wonderful things for me: the ability to cover larger distances and the ability to spend a longer time outdoors.  There are some pretty awesome bike trails in the Milwaukee area, believe it or not.  Some cover a north-south distance right next to Lake Michigan, while others travel east-west on old railroad tracks.  Recently,  I have been heading out to this one trail in particular-which happens to go over a lake, through a wetlands-like area, and many, many forests.  This trail is my absolute favorite because it combines so many different scenic variations. I find myself biking 20 miles without even thinking about it.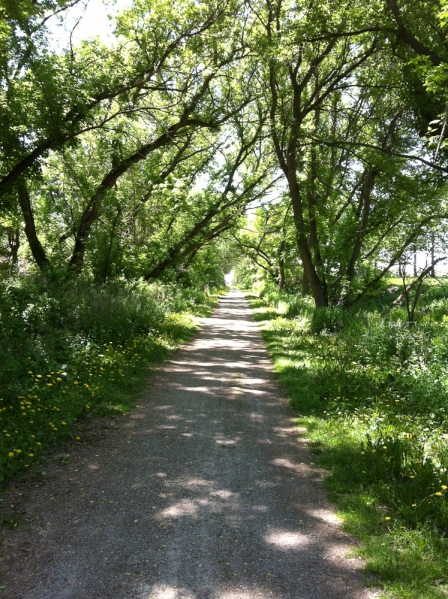 I love the way the tires whirl, the air smells like sweet flowers or even sometimes basil, or the way the wind feels in my face.  I feel like I can take big, deep breaths and let go of my day-to-day stresses.  Sometimes it even feels like I'm flying a bit.  And sometimes I stop and just stand on the trail, staring at wild turkeys or little groundhogs that I see along the way.
It reminds me a little of the overwhelming sense of calmness and peace I felt when standing in the middle of the Earthbound Farm fields.  We literally stepped off of our tour bus and smelled fresh cilantro (one of many, many crops growing) immediately.  There was a blue sky, mountains surrounding us on one side, and fields and fields of lush vibrant greens.  A little heaven on earth.  (For more information and pictures of this incredibly special place, click here or here.)  I felt a part of me connecting back to the source of all things-nature.  Knowing exactly where my food was coming from.  Seeing exactly where my food was coming from. And smelling and tasting it, too.  And knowing that it was being grown in a completely organic environment.  The word organic even means "related to a living organism".  And this is how I feel on my bike rides, too.  Alive.  Clean.  And very very healthy.
Sometimes I will pack a lunch to have on-the-go.  But there are rules: it has to be easily portable, there shouldn't be utensils, and keeping it cold shouldn't be an issue.  Hence, a wrap is usually the simplest thing to make ahead of time to snack on along the way.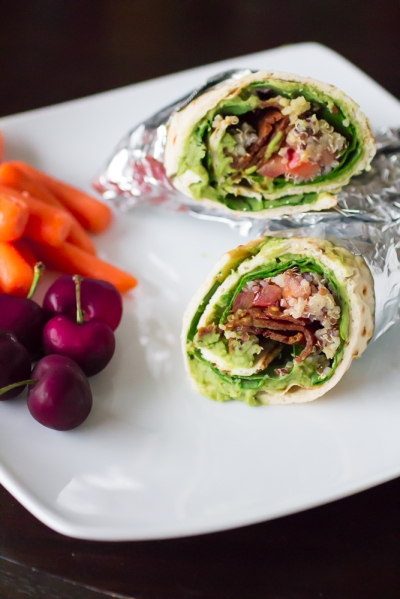 For this particular wrap, I made a white bean, avocado, and  Earthbound Farm spinach spread to add great depth of flavor (this is actually a great hummus-like dip on its own, too!).  I topped it with some bacon-flavored seitan, more Earthbound Farm spinach and some fresh tomato.  Quinoa, a protein powerhouse, was an easy add-in to keep my energy levels up for these long rides.  I like to think of this as a healthier vegetarian version of a BLT.
To see the recipe, head on over to Organic Bound on Earthbound Farm's website.