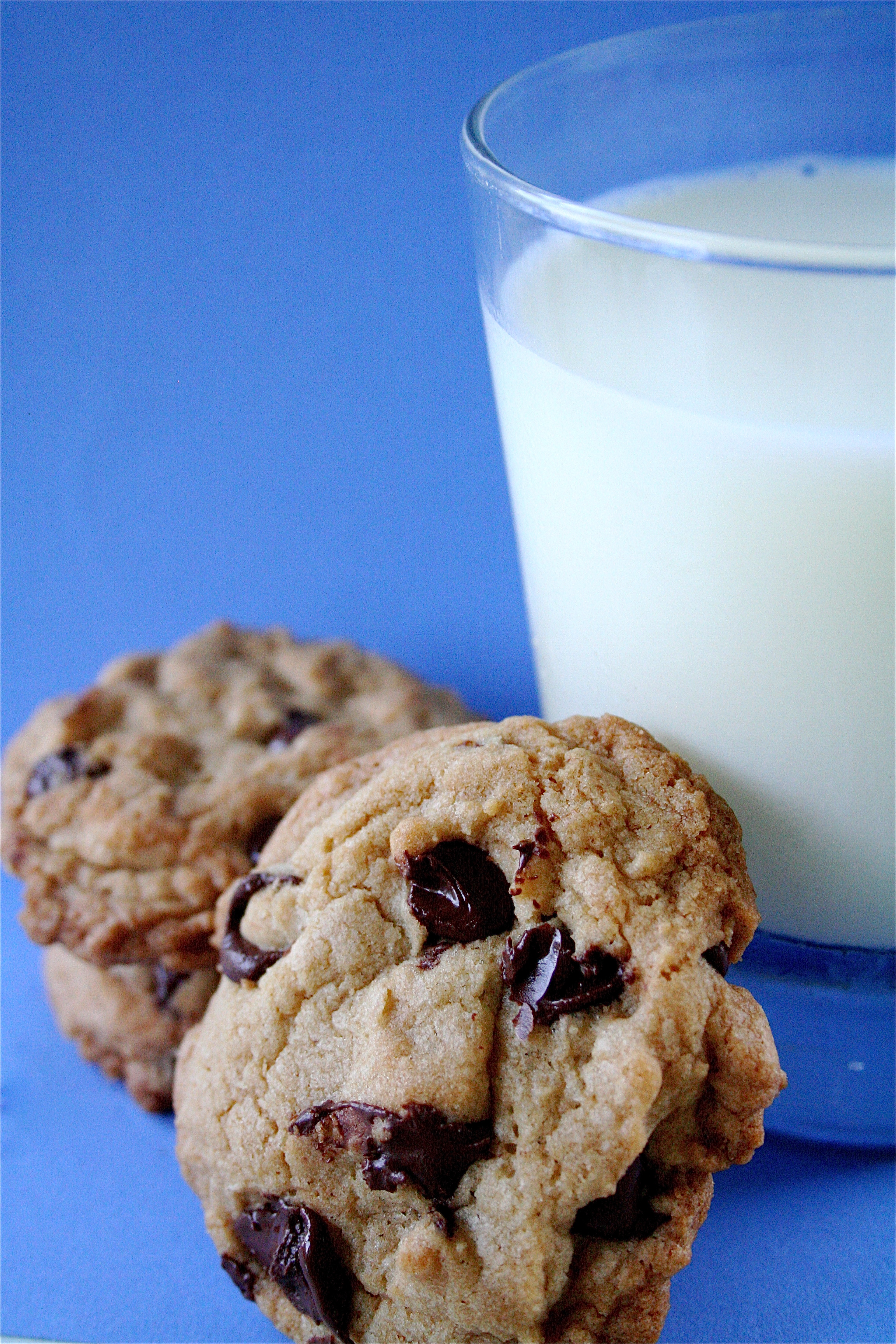 I don't think this would be considered a true blog if I didn't include the best cookie ever on it.
Hello, Chocolate Chip Cookie.
I made a batch of these and then promptly boarded a plane for a work trip.  I was going to be spending time with an extraordinary friend of mine, Matt K., and I knew that he would appreciate a nice dose of homemade lovin' from my kitchen.  He recently accepted his first "grown-up" job in Boston, and, while I miss him terribly at work, I am so proud of him for all of his accomplishments.  That man is one in a million.  From helping me out at work to lending an ear and always a word of encouragement and support when I'm having a rough time, he has been a true friend to me since I first began residency back in 2007.  Matt K. is probably the biggest reason why I was able to even get into the field that I have chosen.  He is my go-to guy.  My chocolate chip cookie.
Awww.  I realize that was incredibly sappy, but it's true.  He's great.  Just like these cookies.
Thick and Chewy Chocolate Chip Cookies
Servings: about 18
Ingredients:
2 cups plus 2 tablespoons unbleached all-purpose flour
1/2 teaspoon baking soda
1/2 teaspoon salt
12 tablespoons (1 1/2 sticks) unsalted butter, melted and cooled until warm
1 cup packed light or dark brown sugar (I used light)
1/2 cup granulated sugar
1 large egg plus 1 egg yolk
2 teaspoons vanilla extract
1 to 1 1/2 cups semisweet chocolate chips (I swear by Ghiradelli..I also encourage you to use the greater amount.)
1.  Adjust the oven racks to the upper and lower middle positions and heat the oven to 325 degrees.  Line 2 large baking sheets with parchment paper or spray them with nonstick cooking spray.
2.  Whisk the flour, baking soda, and salt together in a medium bowl; set aside.
3.  Either by hand or with an electric mixer, mix the butter and sugars until thoroughly blended.  Beat in the egg, yolk, and vanilla until combined.  Add the dry ingredients and beat at low speed until just combined.  Stir in the chips to taste.
4. Roll a scant 1/4 cup of the dough into a ball.  Place the formed dough balls on the prepared baking sheets, spacing them about 2 1/2 inches apart.
5.  Bake until the cookies are light golden brown and the outer edges start to harden yet the centers are still soft and puffy, 15 to 18 minutes, rotating the baking sheets from to back and top to bottom halfway through the baking time.  Cool the cookies on the sheets.  Remove the cooled cookies from the baking sheets with a wide metal spatula.
*A trick my Nana (whose chocolate chip cookies were also phenomenal…and I am still hunting for that recipe so I can share) taught me was this:  To keep your cookies soft, store them in an air-tight container with a piece of bread.  The moisture from the bread will help keep the cookies soft and chewy….just like they should be.
Barely adapted from Baking Illustrated.