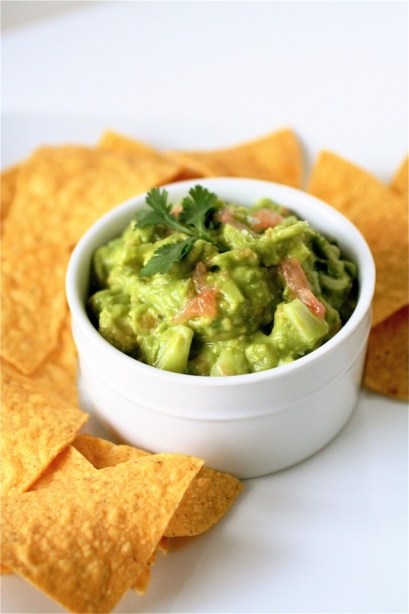 You have to trust me on this one.  I wasn't sure either.
There's been a run lately at my local market on avocados.  Which ultimately leads to me impulsively buying them because they are on sale and trusting that I will figure out what to do with them.  The problem is that usually I forget that I have bought them, and by the time I am ready to use them, they are overripe and borderline bad.
So what's a girl to do?  Oh, just make some guacamole.
The concept here is great. A non-lime citrus addition to guacamole.  And even though I love limes in my guac, I wanted to give this go-round a little twist.  I love grapefruit and always have a stash in my fridge, so that was an added bonus.  And the results?  Pretty tasty.  The grapefruit flavor is subtle and not too over-powering, and you can simply adjust it to your own tastes.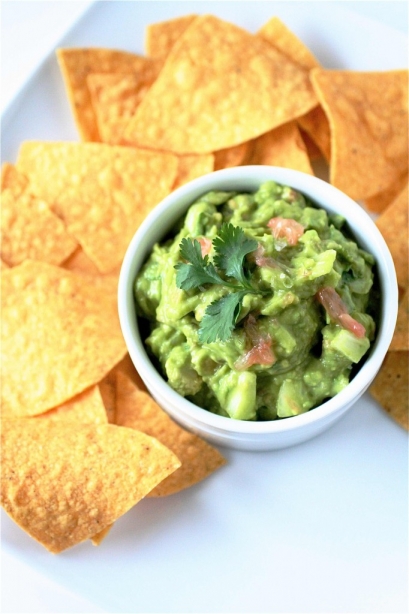 Grapefruit and Avocado Guacamole
Servings: about 2 cups
Ingredients
2 ripe avocados
1 medium pink grapefruit, halved, sectioned, and juices reserved
1/2 medium yellow onion, chopped
1/2 tablespoon garlic, minced
2 tablespoons cilantro, chopped
Sea salt, to taste
Instructions
1. Halve the avocados and scoop out the flesh and place in a large bowl.  Using a masher, mash the avocados until smooth.
2. Add the grapefruit pieces and juices, and with a rubber spatula, stir to combine.
3. Add the remaining ingredients and stir until thoroughly mixed.
Source:  Adapted from No Recipes.