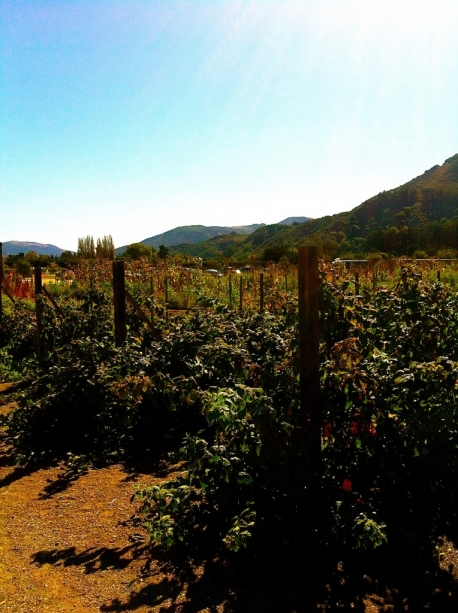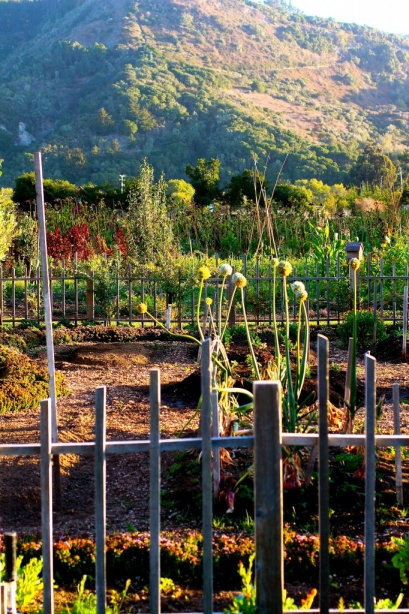 I'm going to do something a little out of the ordinary here, so bear with me.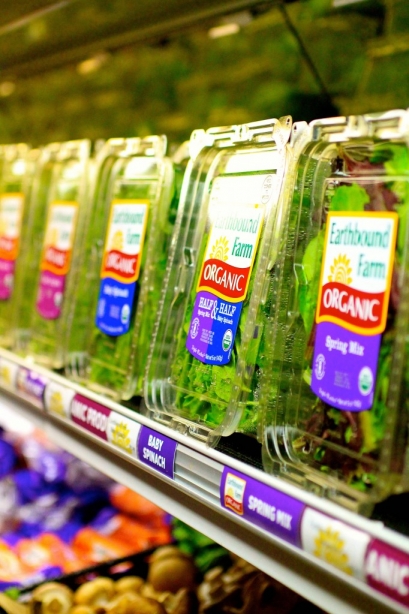 I want to share with you something pretty incredible that I had the opportunity to experience last week (don't worry, I've got some follow-up recipes that tie into this and definitely won't disappoint…).

Somehow, somewhere, Earthbound Farm decided to contact me and see if I would be up for the opportunity to join their blogging program and visit their farmstand, fields, and processing plant in beautiful Carmel Valley, California.  I don't know how this happened, to be honest with you, but, as I had a few extra vacation days stored up, it was almost like it was meant to be.  (Shout out to Renee, Dre, and Sam for coordinating all of this.  I kind of want to be your best friend a little and go on trips like this all the time.)


I buy Earthbound Farm religiously in the store.  I know the plastic clamshell well.  I know the varieties of leafy greens (well, kind of-I'm getting better).  I've seen a few documentaries (ok, a lot of documentaries…yay for Netflix), and I've heard the contention that big-company organics just can't be done-that big-company organics aren't "really" organic.  I'm a proponent for buying local organic if at all possible, but I'm also a proponent for buying organic over buying local non-organic. (I have various reasons, and while this might stir a large debate for some people, it's something that I personally feel strongly about.) And if I can afford USDA-certified organic, then I will buy it.  My body is a temple, and I personally choose to spend a little more on organic when I can (but really, relatively speaking, does the cost matter that much in comparison to the benefits?-we shall continue this discussion later).

I have a B.S. in Nutrition Science from Indiana University.  It was the coolest major ever.  I was pre-med, so I had to take the prerequisites, like biology/chemistry/organic chemistry, but I also got to do a food chemistry lab, take multiple nutrition classes, and learn a lot about food safety.  So food is kind of a big deal to me.  I'm not an expert, but I know enough to appreciate good food/good food production.

After all, I believe that eating is the most intimate thing you can do as a human being.  Seriously.  You are what you eat.
And, as a physician, I know first-hand that you are what you eat.  (I'll talk a little bit more about one of the most conflicting/infuriating/completely hypocritical things I learned on this trip in the next installment.  So get ready because I'm a little angry.)

Sidenote: I love bees.  Really.  They are fascinating.  This little guy let me take a lot of pictures of him up close and personal.
Our first stop of the trip included a visit to the very famous Earthbound Farmstand.



Consider this:  Girl meets boy in high school on the East Coast.  Girl then RE-meets boy on the West Coast, during college.  They end up getting married.  Were they supposed to meet?  I think so.  Also consider a perfect storm of bravery, creativity, a father with some pretty brilliant engineering ideas, an eventual partnership with a conventional-now-organic farmer with a mind for efficient harvesting (more on him later), and you've got yourself a rough outline of how this company started (obviously, I'm leaving out pretty significant details here, but you get it.)

It's basically like starting a little garden-the planning (by the way, did you know it takes THREE YEARS to convert land over to being organic??), the prepping of the soil, the planting of the seeds, and helping foster the right conditions for your success.
Hello Earthbound Farm.

This is Myra Goodman.  She's one of the co-founders of the company (see above…she's the girl, obviously.)  Our first night there, she blew us away with her candidness, her authenticity, and her genuine aproachability.  She answered so many of our questions.  She's kind of like Super Woman, actually-she's a co-founder of this company, a brilliant speaker, and an author of now three cookbooks. (The cookbooks kind of rule-recipes soon to follow.)  And through her company, she has done a vast amount of environmental work for OUR planet.
Thank you, Myra.

This is Earthbound Farm executive chef Sarah LeCasse.  She kept us incredibly well-fed on things like tabbouleh and this butternut squash strata that I cannot get out of my mind.  She also taught how to construct a perfect salad, using words like "crunch", and "chewy", and "creamy".  Really, there's a lot of thought that goes into making a good salad, and just hearing her talk about it made me hungry. But this company is way, way more than just "salads".

We roamed the little garden there-seeing everything from herbs (lemon verbena, anyone?) to squash to these amazing little  speckled purple beans.  I also kind of pretended that I was in a magical fairy land…because it was just that beautiful.

I found these placards which, while they don't say that much (literally), they say an awful lot:





So that was our first night there.  Pretty much an incredible thing all-around.  In the next installment, I'll let you know all about the fields/processing plant.  It will blow your mind.