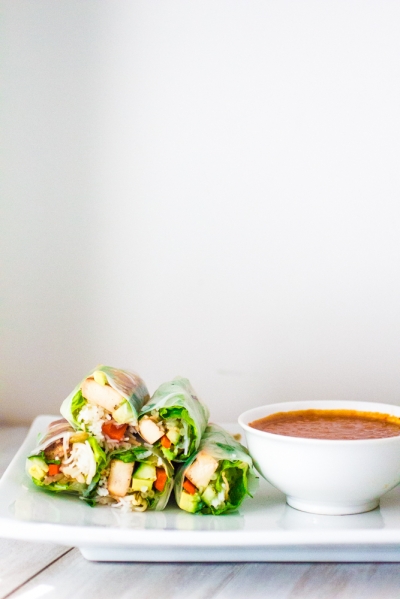 I'm pretty excited about this post.  So much good news around here lately.
If you follow this blog, you know I'm not a huge fan of giveaways for various reasons which I won't bore you with now.  But I will say that sometimes an opportunity comes around which cannot be passed up.  I've told you all about my various recent adventures with Earthbound Farm (check it out here or here), and how much I believe in this company, its efforts to create a clean environment, and its dedication to providing safe, healthy organic food for everyone on a large scale.
When I visited Earthbound Farm in California last October, I had the pleasure and honor to meet Myra Goodman, one of the original founders of Earthbound Farm.   She's one of those people that when you meet them for the first time, you feel like you're reconnecting with a long, lost friend.  She told us stories about her father (a brilliant engineering genius), meeting her husband with whom she created the company (literally by selling greens in plastic baggies!), and the absolute joys she has found from working so hard for a cause that she truly believes in.  I was inspired by her authenticity and her candidness when discussing Earthbound Farm.  You can read a bit more about her story here.  She's a pretty amazing woman (girl power!)
So when she said that she would be releasing a new 100% vegan cookbook in the spring of 2014, my ears pricked up (it's featured here with a bonus recipe and coupons on the Organic Bound site-check it out!).  She said that she and her daughter, Marea, had spent a lot of time in the kitchen, testing and re-testing recipes to create this cookbook.  She said that she was feeling so much better eating this way.  And, to be honest, it gave me a bit of warm fuzzies to think of how special this cookbook would be for the two of them: a mother-daughter project that could then be shared with the world.  It's nice, isn't it?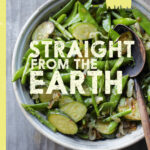 I already knew that I loved Myra's previous two cookbooks; I've featured recipes from many of them on this blog already.  These recipes are solid.  Really.  Not too many ingredients, no crazy random expensive condiments (most of the recipes call for things that you probably already have in your fridge/pantry.), and pretty healthy to boot.   When I received an early copy of Straight From the Earth, I immediately went through it from cover to cover, dog-earing several pages' worth of incredible recipes.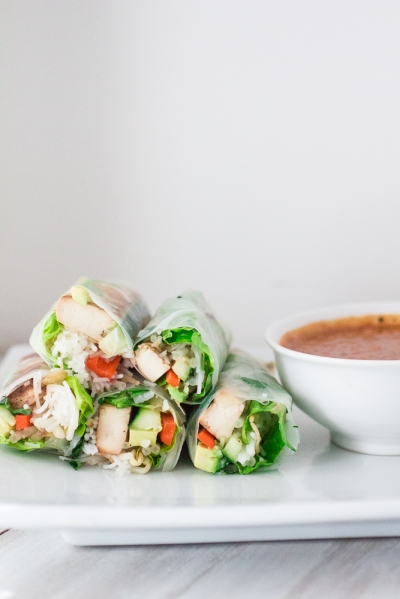 This was just one of them.
I had never attempted to make spring rolls before…..well, because I found them slightly intimidating.  I wasn't sure if they would look pretty or taste good.  The peanut dipping sauce sold me, though.  And the fact that the tofu is marinated and baked prior to making the rolls, adding a whole dimension to this usually bland protein alternative. There's a perfect balance of crunchiness, creaminess, and flavor here.  Did I mention the peanut dipping sauce?  It's pretty much my new favorite sauce for anything-there's some sweetness, some tang from the lime juice, and a great peanut flavor. All together?  I ate these rolls for dinner one night and the rest for lunch the next day (they were still crunchy and definitely not soggy-a total bonus for a texture-phobe like me.)
To celebrate the brand new release of Myra and Marea's cookbook, Earthbound Farm has generously agreed to give one  Curvy Carrot reader a set of all three cookbooks, including Straight From the Earth.  I hope you will love these books as much as I do.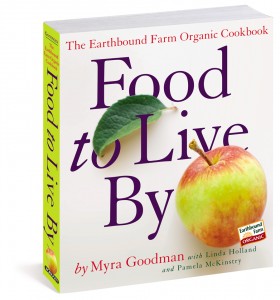 So, here's the deal:
To enter the giveaway, simply leave a comment here telling me what your favorite fruit or vegetable is…or favorite dish featuring a fruit or vegetable.  Feel free to share the giveaway via various social media platforms (spread the love people!).  I'll keep the giveaway open until midnight (CDT), on Sunday, March 16, 2014 and then a random reader will be selected.
Thanks for all of the giveaway entries, everyone!  The lucky random winner is Joanne, from Eats Well with Others.  Her comment was: 
"You had me at peanut dipping sauce! YUM. And hmmm…favorite vegetable…now that is just tough! Probably butternut squash."
Congrats, Joanne!

Thai Fresh Spring Rolls with Peanut Dipping Sauce
Servings: 6, makes 12 rolls
Ingredients
For the peanut sauce:
1/4 cup peanut butter (variety of your choosing: I used a salted crunchy kind)
1/4 cup very hot water (180 degrees)
1 tablespoon soy sauce (or tamari)
1 tablespoon rice vinegar
2 teaspoons agave nectar
1 teaspoon fresh lime juice
1/8 teaspoon salt
Freshly ground black pepper
For the tofu:
1 tablespoon soy sauce
1 tablespoon extra-virgin olive oil
1/8 teaspoon freshly ground black pepper
8 ounces extra-firm tofu, cut into twelve 3-by-1/2-inch sticks
For the spring rolls:
1 cup cooked rice noodles, prepared according to package directions
12 cucumber sticks, 3-by-1/4-inch
12 carrot sticks, 3-by-1/4-inch
1 cup ming bean sprouts
1 ripe avocado, sliced lengthwise into 12 even pieces
12 pieces heirloom or romaine lettuce, torn into 3-by-3-inch pieces
1/4 cup coarsely chopped fresh mint
1/4 cup cilantro
Twelve 6-inch spring roll wrappers
Instructions
1. For the peanut sauce:   In a small bowl, stir together the peanut butter and the hot water until smooth (or as smooth as possible if you use crunchy peanut butter.)
2. Add the soy sauce, vinegar, agave, lime juice, salt, and pinch of pepper and stir until thoroughly combined.  Set aside at room temperature.
3. For the tofu:  Position a rack in the middle of the oven and preheat the oven to 375 degrees.
4. In a small bowl, whisk together the soy sauce, oil, and pepper.
5. Drain the tofu sticks on paper towel to remove excess water.
6. Place the tofu on a small rimmed baking sheet or in a casserole dish and pour the marinade evenly over each piece, making sure each side is thoroughly coated (I used tongs to flip mine over).
7. Allow the tofu to marinate for at least 10 to 15 minutes before baking.
8. Bake the tofu for 15 minutes.  Remove it from the oven, flip each stick over, then bake for another 15 minutes or until golden brown.
9. For the spring rolls:  Fill a wide, shallow bowl with warm water.  Place one spring roll wrapper in the bowl and let it soak until limp, about 5 seconds.
10. Lay the wrapper down flat on your work surface.  In the upper center section of the wrapper, place one piece of lettuce (Make sure to leave at least 1 inch of the bottom end of the wrapper uncovered).
11. In a compact vertical line, arrange one piece each of the carrot, cucumber, tofu and avocado,a generous tablespoon each of the bean sprouts and the noodles, and 1 teaspoon each of the mint and cilantro.
12. Fold the bottom edge of the wrapper on top of the filling.  Then tightly (but gently) pull the left edge of the wrapper over the filling and the folded bottom edge, putting pressure on the roll with your fingertips to make the roll as compact as possible.
13. Pull and roll the left side over the right side of the wrapper, keeping the filling as compact as possible.  Press the edges of the wrapper together to close.  Repeat this process until all 12 of the spring rolls are assembled.  Serve with the peanut sauce.
Source:  Directly from Straight From the Earth, by Myra and Marea Goodman.