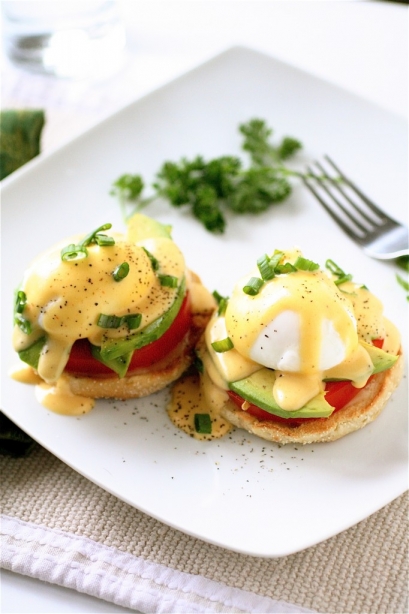 Recently I went to San Diego for a week-long conference for work.  We were all so excited to leave the gloomy gray New England area to hit the sunny, golden shores of San Diego. Perhaps a trip to the zoo was in store.  We all packed strappy sandals, sleeveless sundresses, and multiple pairs of sunglasses in the hopes that we would enjoy some Spring Break-like weather during the off hours of the conference.
Boy, did we get tricked.
We left New England, flew for an entire day, only to experience what San Diego natives called the "Great Storm of 2012"-meaning cold weather, lots of rain, and apparently no available taxi services in the immediate vicinity of our hotel.  What a bummer.  The worst part?  Friends back home kept telling us how amazing the weather had been here in New England while we were gone.
Oh, well.
One morning, after attending early lectures and realizing that we had a three hour break before we needed to head back to the convention center, a couple of friends and I literally ran through the rain to get some brunch at a local restaurant (ironically named the St. Tropez Cafe.)
And then, I got a little personal sunshine in the form of eggs benedict.  I have made a Caprese version of eggs benedict before, but now I was happy to try another version: one with fresh tomato, avocado, and a perfectly poached egg on top.  Something completely appropriate in California, in my opinion.  Coming home, I realized that I wanted another go at making homemade hollandaise sauce, but I realized that I might make it a little spicy by adding in some sriracha sauce to taste. Best. Decision. Ever.  The creamy buttery hollandaise sauce was simply perfect over the eggs.  Dear California, I will forgive you for the gloomy weather.  Thanks for inspiring a new breakfast (or brunch) recipe for me.
California Eggs Benedict
Servings: 2
Ingredients
For the hollandaise sauce:
12 tablespoons unsalted butter, room temperature
6 large egg yolks
1/2 cup boiling water
2 teaspoons fresh lemon juice
Pinch black pepper
1/4 teaspoon garlic salt
1/4 teaspoon sea salt
1 teaspoon sriracha sauce, or to taste
For the eggs benedict:
2 eggs, poached
2 English muffins, split, toasted and buttered
1 avocado, thinly sliced
1 large tomato, thinly sliced
1/2 cup Monterey Jack cheese, shredded (or whatever cheese you like)
For garnish:  Sea salt, green onions, black pepper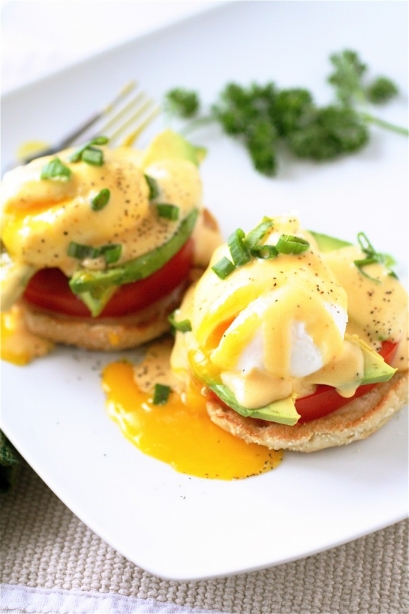 Instructions
1. For the hollandaise sauce: In a heatproof bowl over a saucepan of barely simmering water set on medium heat, whisk the butter and egg yolks together until smooth.
2. Very…very slowly, add the 1/2 cup boiling water to the mixture, whisking constantly.  (You do not want the eggs to cook).
3. Whisking constantly, heat the mixture until it is thickened and reads 160 degrees on your instant-read thermometer.  (It took mine about 10 minutes or so).
4. Remove the saucepan from the heat.
5. Gently whisk in the lemon juice, black pepper, garlic salt, sea salt, and sriracha.  Serve warm.
6.  To assemble the Eggs Benedict: Place the cheese on top of the toasted English muffin.  Top with tomato,  avocado, and poached egg.  Lightly drizzle the hollandaise sauce over top.  Garnish with fresh chives, salt, and pepper, if using.
Source:  Hollandaise sauce adapted from Cook's Illustrated.