This one is for Jack, my brother-in-law.  Every time we have a family get-together, I am expected to make deviled eggs.  Usually before I can ask if Jack likes them this time (I change the recipe every time I make them), he has already eaten two.  Which I take as a good sign.
Deviled eggs are not for everyone.  I have friends that cringe if they walk in the room and see them.  The point is, they can be a very simple, easy addition to any party line-up, if properly handled (remember to keep them cold!) They can be made with various spices, garnishes, or even colors to jazz up a normally bland appetizer.
Every time I make them, I dabble in various ratios of spices to mustard flavor, depending on my target audience.  I actually wrote down a solid recipe this time, and I was told that they were my best ever.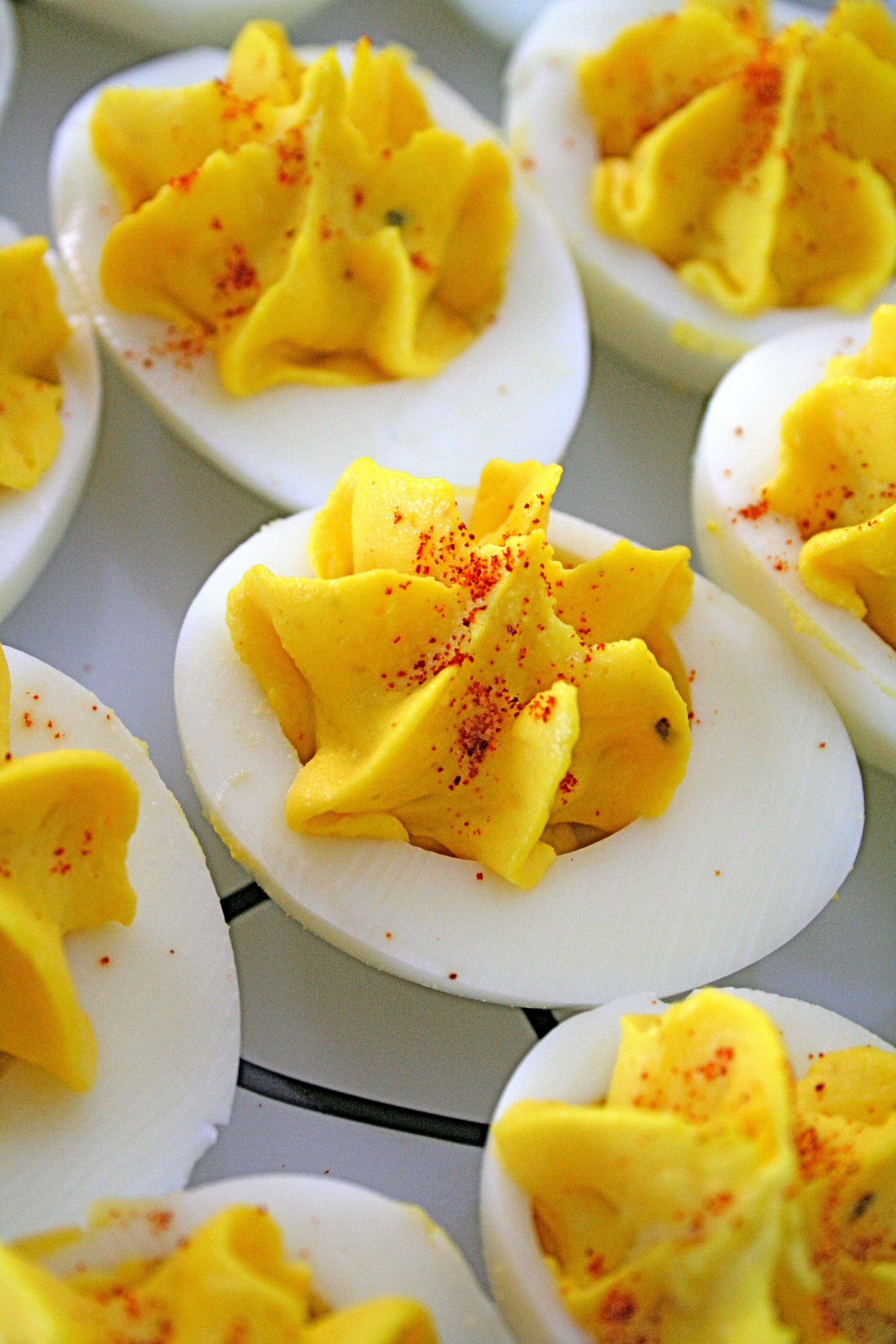 Here goes:
12 hard-boiled eggs
2/3 cup mayonnaise
1 tablespoon yellow mustard
1 teaspoon ground mustard
1 teaspoon Crazy Jane's Mixed-Up Salt (found in spice aisle in your local grocery)
pinch Cayenne pepper
pinch Paprka
Slice each hard-boiled egg lengthwise down the middle.  Separate the yellow yolks from the egg whites and place the yolks in a mixing bowl.  Mash all the yolks together with a fork to remove clumps.  Add in the mayo and mustard and, with your fork, whip the mixture together, removing as many small clumps as possible.  Add in remaining ingredients, excluding the paprika.  Using a dessert decorator tool/pastry bag (I use the biggest tip I own to create the desired design of the yolk), pipe the yolk mixture into the empty, hollowed egg whites.  Sprinkle the finished products with the paprika.
You can add additional garnishes, such as chopped chives or parsley, to add color/texture to the egg yolks.