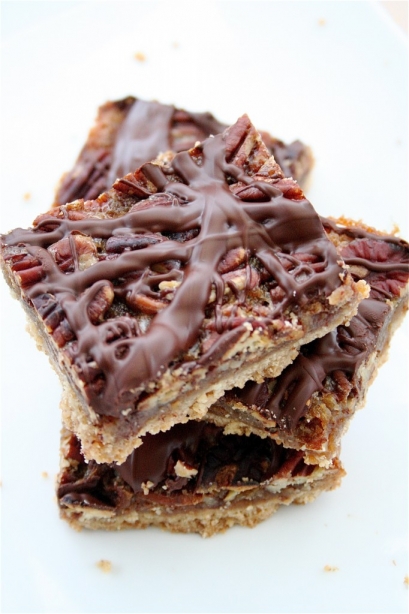 Happy Thanksgiving!
This year I have so many things to be thankful for: a wonderful family, two healthy and brilliant nephews, fabulous and supportive friends (many with babies on the way…..), a fantastic job with a brand new transition in six short months, three pets who make me laugh every day, and a little food blog which is rapidly growing and suddenly becoming a full-blown passion.  The past year has had its ups and downs, but, this year I am thankful for it all:  I have gotten a second chance at living a happy and fulfilling life, and the lessons I have learned have all served as a source for inspiration and motivation for me.  (See the obnoxious photo montage below.)  What are you thankful for this year?
Today I will be spending the whole day with those I love the most:  Dad, Mom, Sara, Jack, Elliott, Oliver, Sam, Andy, Ben, and Marie….and let's not forget Scout, Jinxie, and Cosmo.
From my home to yours…..Happy Thanksgiving!
And, in case you are still thinking about what to make, here's my Thanksgiving 2010 recipe round-up:
Pecan Bars****I decided to forgo the usual pecan pie and make these instead.  Holy cow.  If you like pecan pie, then this is the cookie bar for you.
Servings: 24 bars
Ingredients
For the crust:
1 cup unbleached all-purpose flour
1/4 teaspoon baking powder
1 teaspoon salt
1/3 cup packed light brown sugar
1/4 cup pecans, toasted and chopped coarse
6 tablespoons (3/4 stick) cold unsalted butter, cut into small pieces
For the filling:
4 tablespoons (1/2 stick) unsalted butter, melted
1/2 cup packed light brown sugar
1/2 cup light corn syrup
2 teaspoons vanilla extract
1 tablespoon bourbon
1/2 teaspoon salt
1 large egg, lightly beaten
1 and 3/4 cups pecans, toasted and chopped coarse
For the drizzle:
1/3 cup bittersweet chocolate
Instructions
1. For the crust: Adjust an oven rack to the middle position and heat the oven to 350 degrees.
2. Spray a 9-inch square baking pan with nonstick cooking spray.
3.  Fold two 16-inch pieces of foil or parchment paper perpendicular to one another in the baking pan so that there is overhang around all the edges.
4. Spray the sheets with nonstick cooking spray.
5. Place the flour, baking powder, salt, brown sugar, and 1/4 cup pecans in a food processor.
6.  Process the mixture until it resembles coarse cornmeal, about 5 one-second pulses.
7. Add the butter and pulse until the mixture resembles sand, about eight one-second pulses.
8. Pat the mixture evenly into the prepared pan and bake until the crust is light brown and springs back when touched, about 20 minutes.
9. For the filling: While the crust is in the oven, whisk together the melted butter, brown sugar, corn syrup, vanilla, bourbon, and salt in a medium bowl until just combined.
10. Add in the egg and whisk until incorporated.
11. Pour the filling on top of the hot crust and sprinkle the 1 and 3/4 cups pecans evenly over the top.
12. Bake until the top is brown and cracks start to form across the surface, 22 to 25 minutes.
13.  Cool on a wire rack for about 1 hour.
14.  For the drizzle: Melt the bittersweet chocolate, if using, in the microwave for about 30 seconds, stirring frequently.  Drizzle the chocolate evenly over the cooled bars.
Let sit until room temperature, about 1 hour.
15.  Remove the bars from the pan using the foil or parchment paper "handles" and transfer to a cutting board; cut into desired sizes.
What I am thankful for: