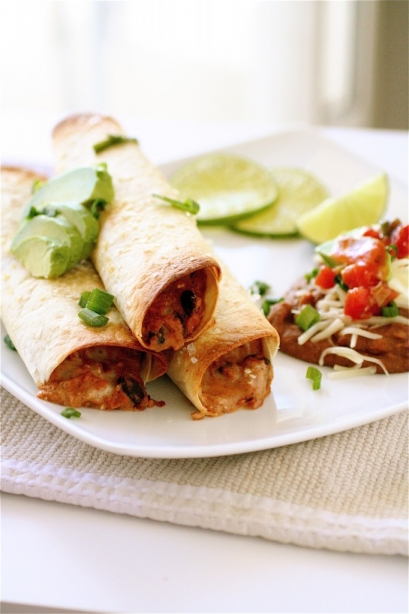 All right.  Here's another traditional meat-filled Mexican dish transformed to a vegetarian one.  Score!  Ever since I saw Annie post these taquitos a while back, I have been dreaming about them non-stop.  They made their way around the blog world, but I always wanted to adapt the recipe to a meat-free version.  I actually made these for a Super Bowl party this past year, but since the host is gluten-free, I used a corn tortilla instead (although they were pretty tasty, I prefer the flour tortilla used here because it held up better during the baking process).
So, these are all-together pretty awesome.  Super simple to throw together, easy to make ahead of time, and incredibly satisfying.  I didn't try freezing any, but I also imagine that these might take to freezing pretty well.  Hello, weeknight dinners!
I also wanted to include a Cinco de Mayo round-up of my favorite Mexican-inspired recipes from the past.  Enjoy!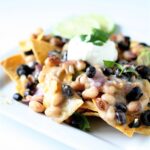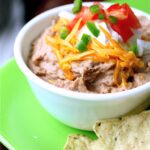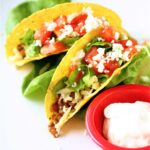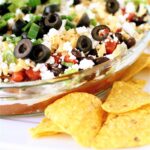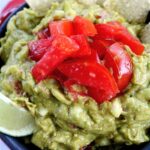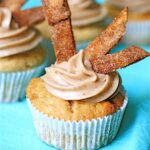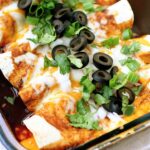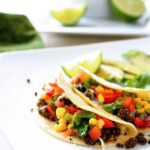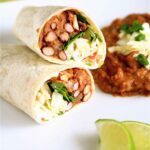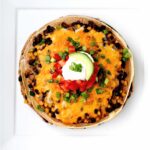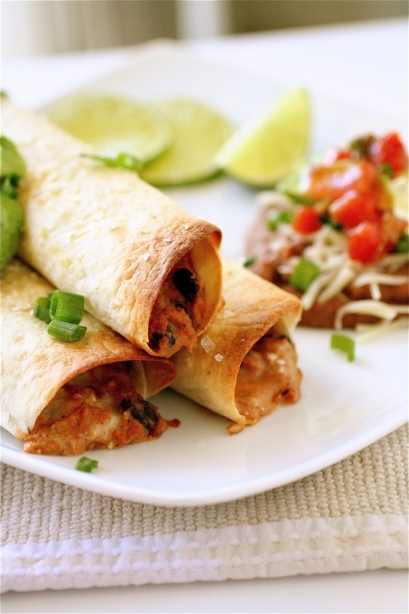 Baked Bean Taquitos
Servings: about 8-10 taquitos
Ingredients
4 ounces cream cheese, softened
1/4 cup fresh salsa
Juice from one small lime
1 teaspoon chili powder
1/2 teaspoon cumin
2 cloves garlic, minced
2 tablespoons onion, chopped
One 15-ounce can black beans, drained and rinsed
One 15-ounce can refried beans
1 cup Monterey Jack cheese, shredded
Flour tortillas (I used 8″ flour tortillas), about 8 or so  (depending on how full you fill them)
Sea salt
For garnish: sour cream, salsa, avocado, etc.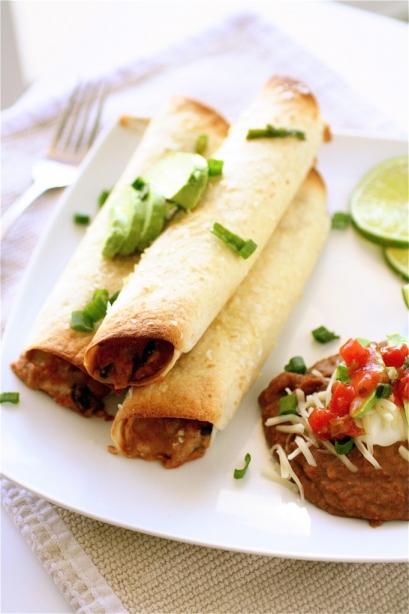 Instructions
1. Preheat the oven to 425 degrees.
2. Line a rimmed baking sheet with parchment paper, and set aside.
3. In a large bowl, combine the cream cheese, salsa, lime juice, chili powder, cumin, garlic, onion, both kinds of beans, and cheese, mixing until well combined.
4. Place about 2-3 tablespoons of the bean mixture in the center of each tortilla and, starting at one end, roll each taquito up tightly.
5. Place taquitos seam-side down onto the rimmed baking sheet.
6. Generously spray the taquitos with cooking spray and lightly sprinkle with sea salt.
7. Bake the taquitos for 15-20 minutes.  Serve with sour cream and salsa, if desired.
Source:  adapted from Annie's Eats, as seen on Pennies on a Platter, originally from Our Best Bites.